If your client has forgotten how to access their account, they can
visit the Voyant the VoyantGo log in page
and click the "
Can't log in
" for assistance. User name and password reminder and password reset tools are available.

You can also help your client find their user name by visiting the Voyant website.
1. Go to the country-specific website for the version of VoyantGo that you use. Sign in using your user name and password.
2. Select My Subscription > View Users in Subscription.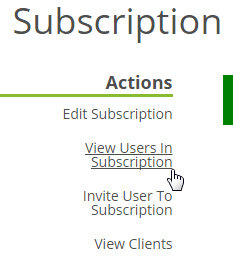 3. Use the search fields to search specifically for your client using first name, last name, e-mail address, etc. or scroll down to view a list of all the user accounts in your subscription.

The columns in this list can be clicked to sort by, among other things, license Type. VoyantGo users will be shown as having a Consumer license.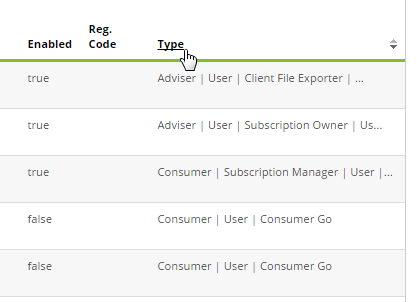 Your client's user name will be shown in the FQ Usernames column.