Issue
I have invited my client to access their plan (or to create their own plan) in VoyantGo. They received the invitation by e-mail and clicked the link to "accept the invitation". An error message then displays stating, "The invite you are using is no longer valid".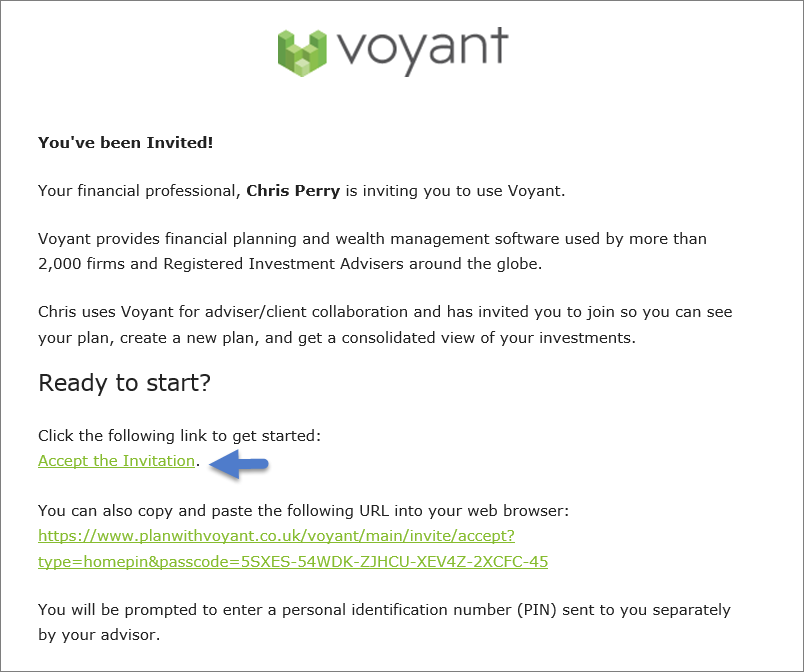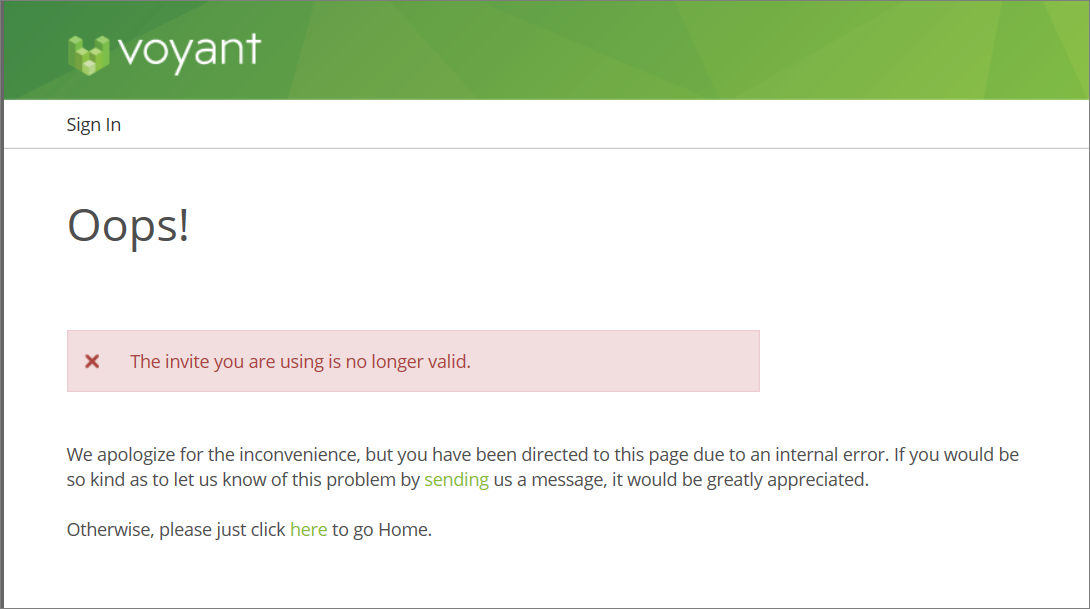 Causes
This error indicates either:
- You (or one of your colleagues) has revoked the invitation, rendering it invalid, or as is often the case,
- Your client has already registered. Perhaps they had forgotten they had registered or are attempting to use the registration link to access the software.
Resolutions
First a little research.
Open AdviserGo
and search for your client's record. Enter the client's name and click
Search
.
Alternatively, click
ALL
or
a letter
to browse the client cases linked directly to your user account. The client records shown will usually be cases that you have personally created, but colleagues may also grant your account co-ownership over cases they create.

To browse additional client cases – those you are permitted to access but which are not linked directly to your user account – enter a letter and click Search.
Once you find the client's case, check in the row displaying your client's name the Client Access column.
If the Client Access column shoes the access status of your client as being "Connected" or "Pending":
This indicates that your client has already been invited and has accepted your invitation. There is no need (nor is there an option) to re-invite the client when they have already registered and connected to their plan.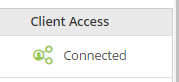 If your client does not remember their user name and/or password, standard account reminder and reset tools are available on the login page of the Voyant website.
Read more >>
If your client's record displays an "Invite Client" link:
The original invitation was probably revoked and is therefore no longer valid. Click this link to send another invitation to your client.
Read more >>

If instead you sent your client an invitation to create their own case but can find no record of it:
Your client probably never registered. You or a colleague may have revoked the original invitation in the meantime, rendering it invalid.
Simply send you client another invitation.
1. Click "
My Invitations
" top-left.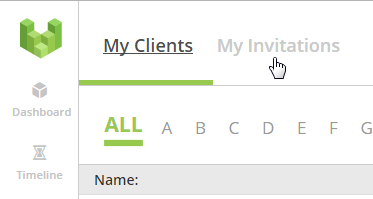 This tab will show the status of all the invitations in queue as well as the number of invitations available to send.

Note:
If you find your subscription is currently out of invitations, the first thing to do would be to check for unused invitations and consider rescinding at least the ones that are the most longstanding.
Read more >>
2. Click Invite.
3. Enter your client's
Name
and
Email Address
and click
Send Invite
.
Read more >>
Related topics