Issue
I received an invitation from my adviser to access my plan (or to create my own plan) in VoyantGo. I received the invitation by e-mail and clicked the link to "accept the invitation". However, an error message then displays stating, "The invite you are using is no longer valid".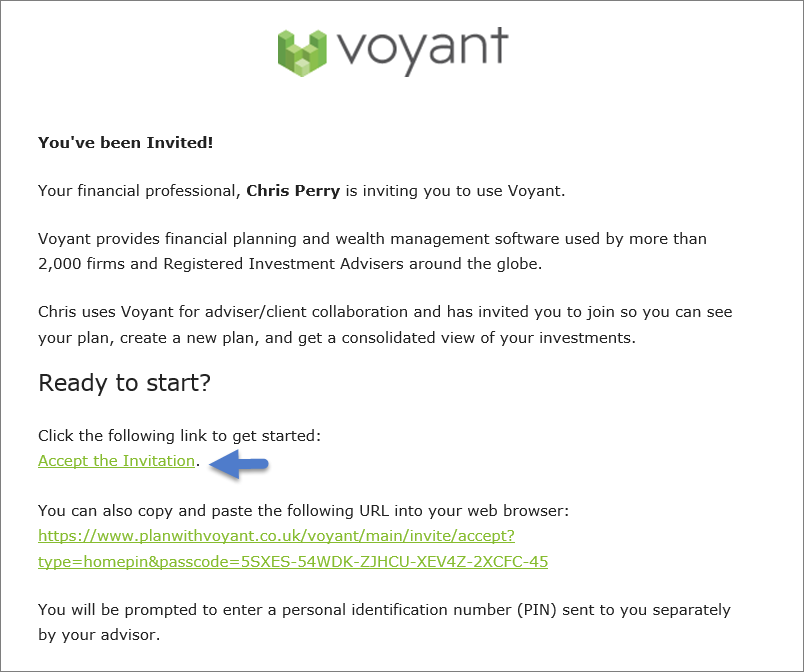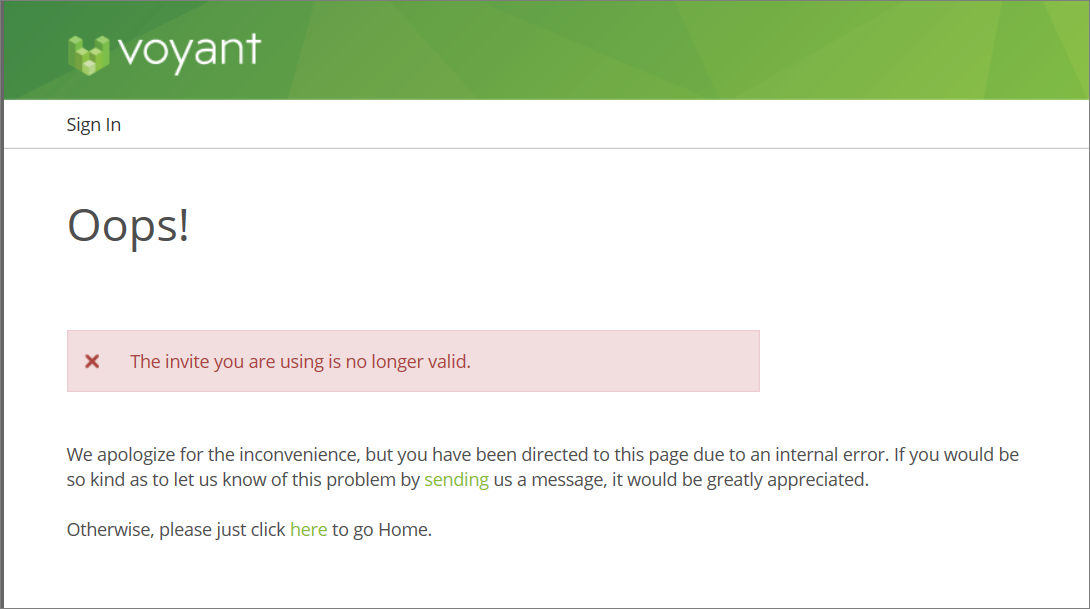 Causes
This error could indicate:
- Your adviser (or one of their colleagues) has revoked the invitation, rendering it invalid,
- You have already registered (so there is no need to register again),
- You have registered previously and are attempting to use the registration link to access the software.
Once accept your adviser's invitation and register, the code in the invitation link is no longer valid.
Resolutions
If you have registered but do not remember your user name and/or password, standard account reminder and reset tools are available on the login page of the Voyant website.
Read more >>
If you haven't had an opportunity to register yet or our website has no record of your account, please contact your adviser.