Question
What is AdviserGo?
Answer
AdviserGo is our comprehensive software for financial professionals. AdviserGo is a browser-based solution for building adviser-driven plans. There is nothing to install. Simply open your browser, sign in, and collaborate with your clients on a range of devices from tablets and smart phones to PCs.
AdviserGo is easy to learn and easy to use, which means that it is an excellent tool for fact-finding and building comprehensive financial plans, and client presentations.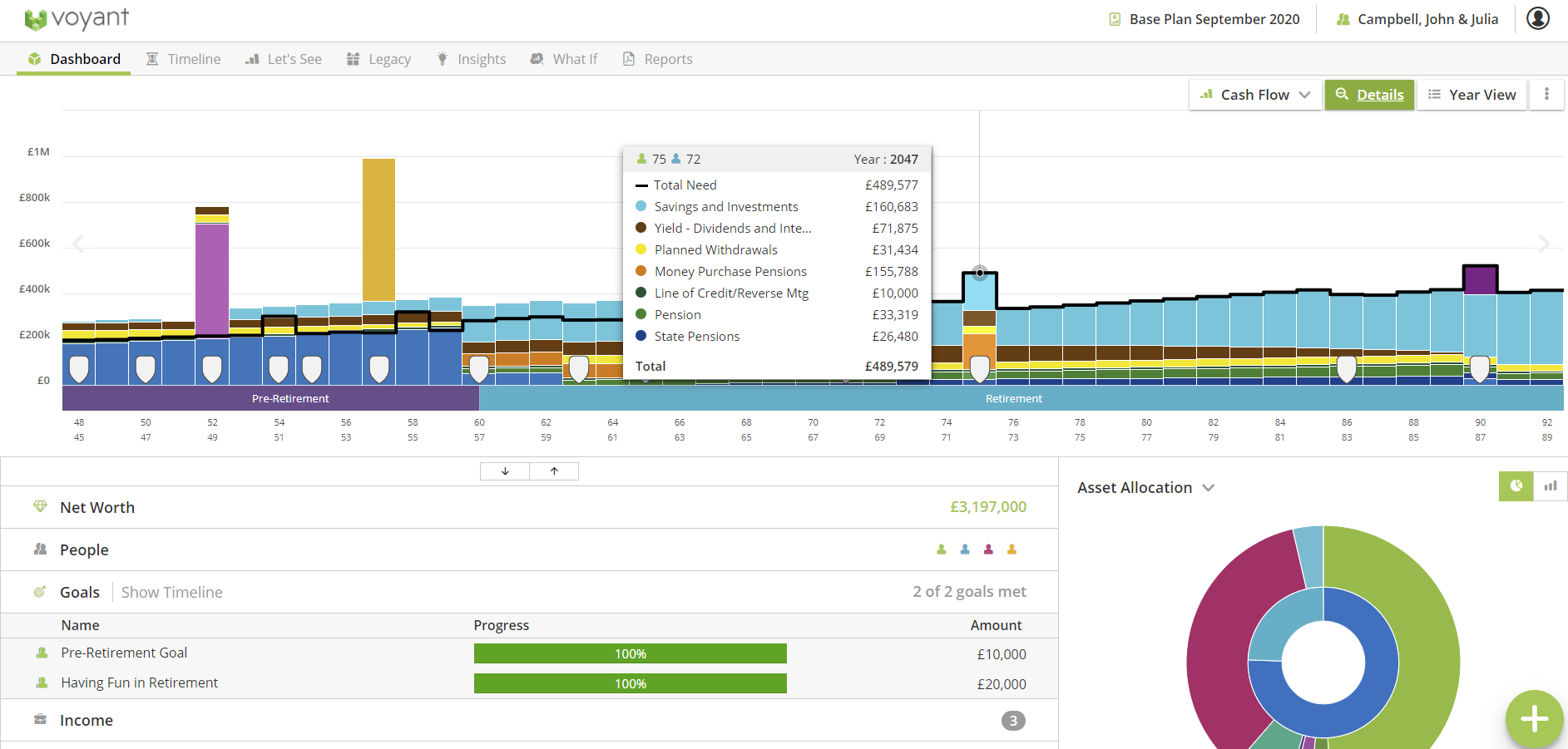 A Note to Subscribers in the UK and Ireland
For subscribers in the UK and Ireland who may be more familiar with Voyant Adviser, our original market-leading financial planning software, plans created in Adviser or AdviserGo can be accessed and edited from either software. AdviserGo can be used in place of or in compliment with Voyant Adviser.
As Voyant's newer software and our primary focus for future development, AdviserGo is our sole offering in other countries such as Canada, the United States, Australia and internationally.
Read More About AdviserGo
What is the cost of AdviserGo?
Will AdviserGo work on my iPad?
Can AdviserGo be used offline?
Is Java needed to run AdviserGo?