In many cases computers are configured to pass files created by web-enabled applications to the browser viewing rather than opening them in their native applications. As a result, the Word, PDF, or Excel format reports generated through Voyant Adviser would appear, at least when opened initially, after generating them, in your web browser rather than Microsoft Word, Adobe Acrobat or Microsoft Excel, respectively.
Usually this is not a problem, but passing files to the browser has sometime resulted in errors on some Macs. To prevent this error, users can tick a special preference in Voyant, "Don't Use Browser to Open Files".
Issue:
The error "could not initialise class no.geosoft.cc.io browser" appears when I attempt to generate reports. I am using a Mac.
Cause:
There is a known issue on some Macs which causes Java to be unable to open certain programs, like Word, in your browser. In other words, the browser and Java are not communicating.

The reports are being created but there appears to be a Java related issue that is preventing them opening automatically.


Solution:
In the Voyant software, open any client record.
Go to Preferences and in System Preferences (to the left side of the screen) expand Application Preferences.
Tick "Don't Use Browser to Open Files".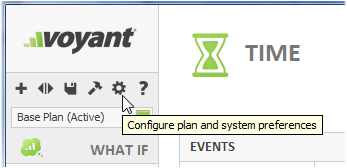 Finish by clicking the Apply button bottom-right or click OK when prompted to save this update when you leave the Preferences screen.
This will ensure that reports, such as our Word format reports, are opened in their native program rather than in your browser.