When you are ready to grant a licence to a colleague, follow the steps below to invite your colleague into your subscription.
1. Visit our website. Which website you go to depends on which version of Voyant you use.
2. Click Users > Create Invite.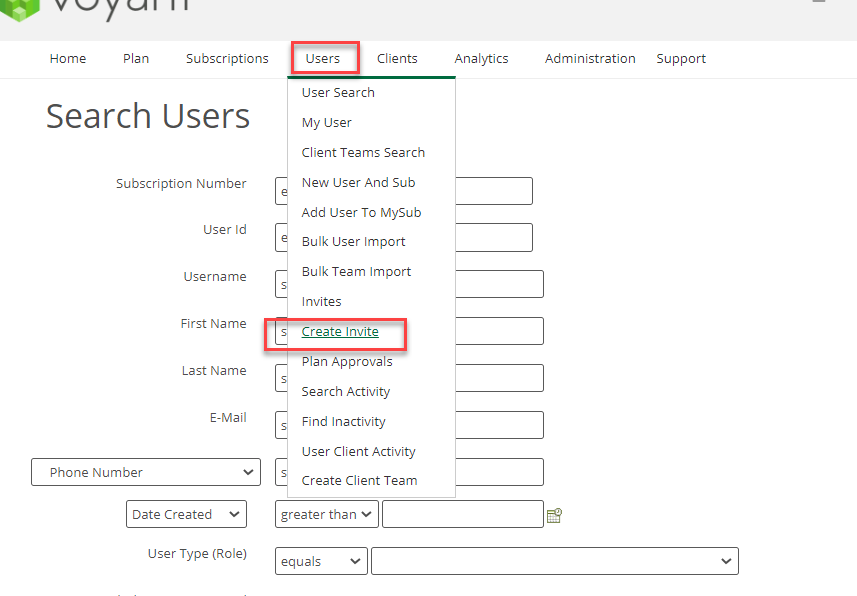 3. Enter your colleague's email address.
4. In the Product drop down, select Voyant Advisor.
- If you are inviting a paraplanner into the subscription, select instead the Voyant Paraplanner product.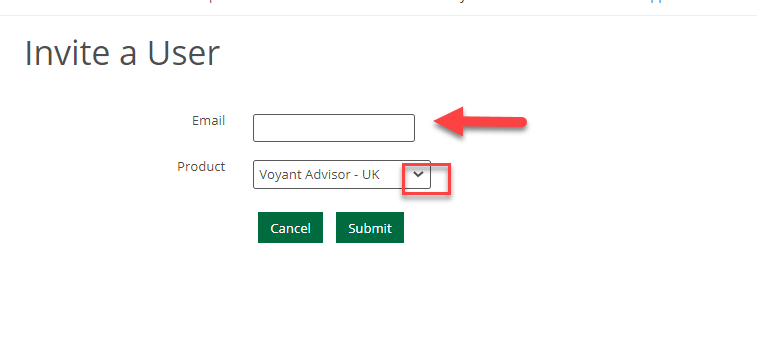 5. Click Submit.
This completes your initial steps as an administrator.
Next step, your colleague will register and activate their account