2-step authentication is an optional additional level of security which you can use to access your Voyant account. To use it you need to first have a authentication code generation app (an authenticator) installed on your smart phone.
By default 2-step authentication is optional for users. A subscription owner can make it mandatory for all users in the subscription.
To do this the subscription owner should:
1. Sign into our website. Which website you go to depends on which version of Voyant you use.
Select the Admin Console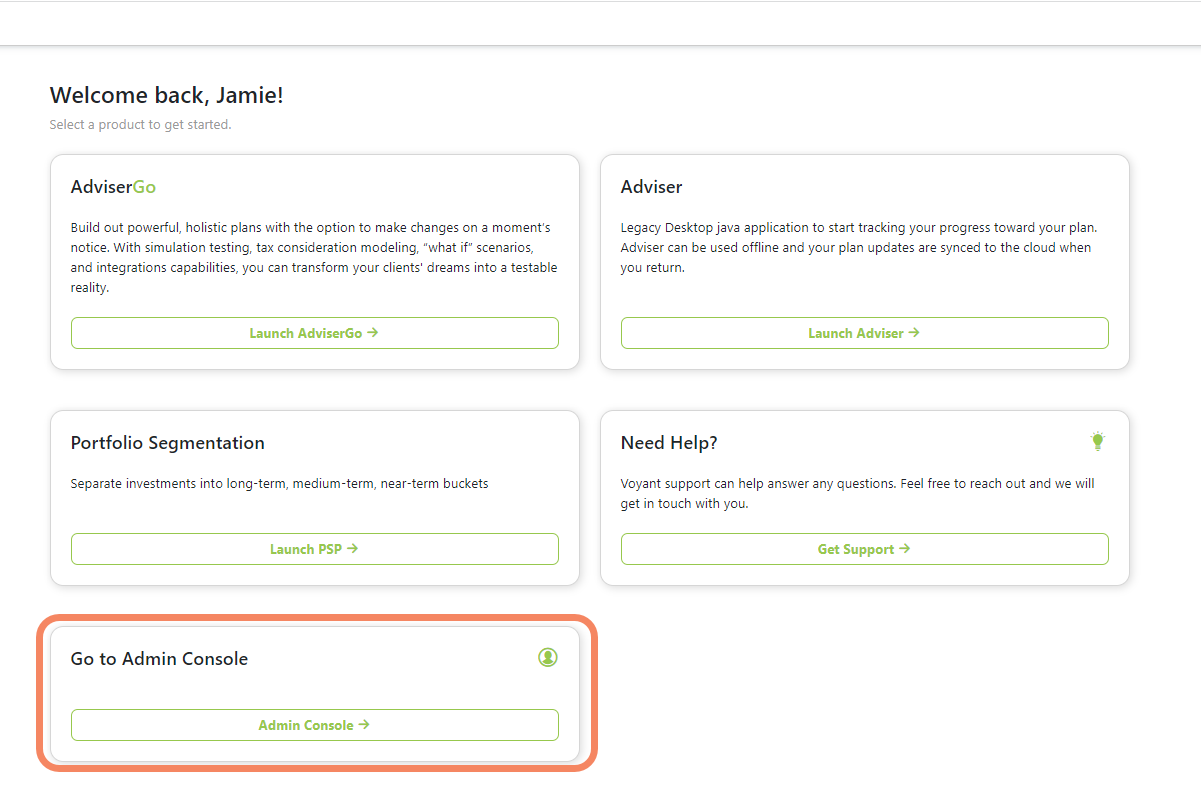 2. Click Subscriptions then My Subscription.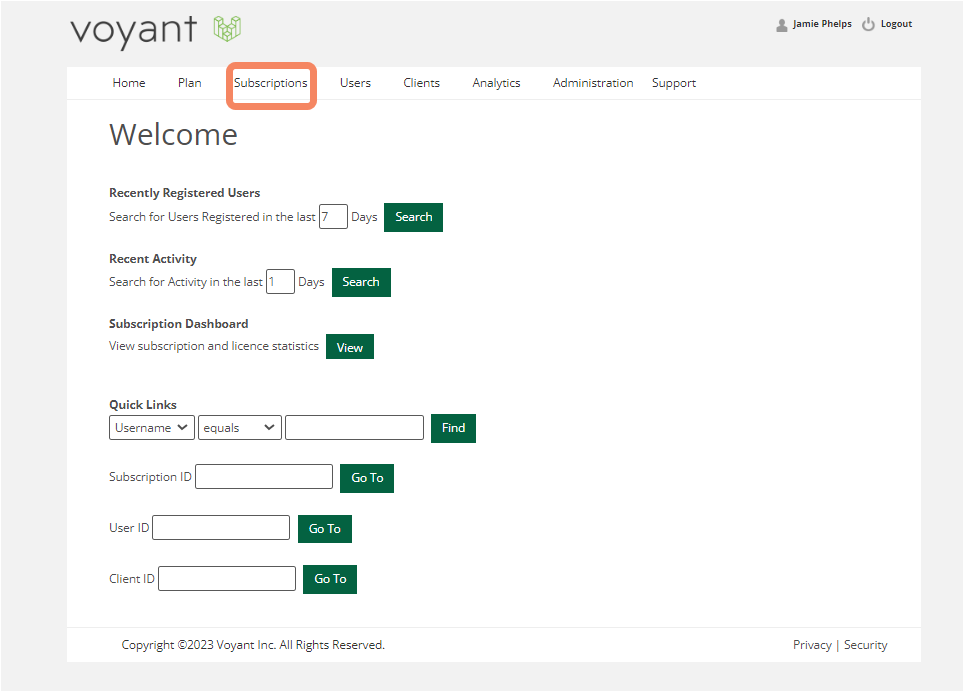 3. Click Edit Subscription in the Actions menu.

4. Scroll down to the Admin Settings section and in the dropdown for 'Requires 2-step authentication' select Yes.

5. Click the Submit button to save this update.
6. Each user can then set up 2-step authentication as per the instructions here.