Dual Chart
You can show two charts, e.g. both the Cash Flow chart and the Assets chart for one plan, at the same time by clicking Lets See> Dual.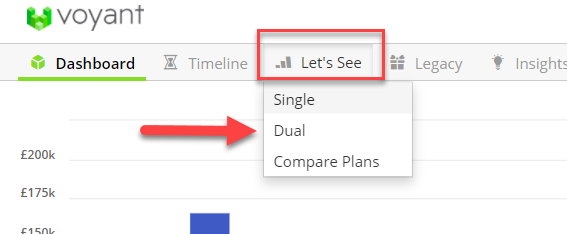 Select the charts to compare by selecting from each drop down. For example you can show cashflow v assets or choose any of the other charts available.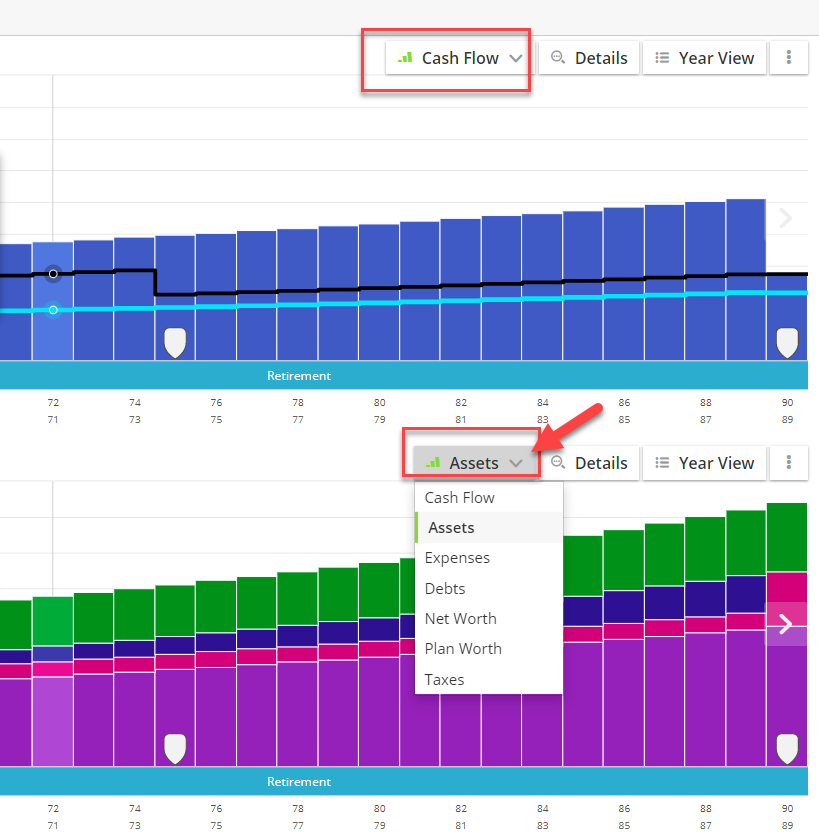 To return to single chart view, click on Lets See and select Single.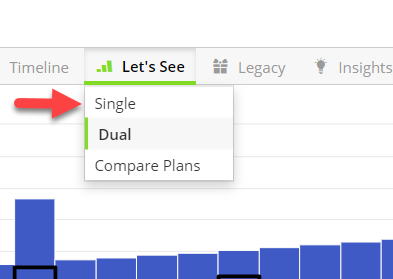 What if scenarios and Compare plans
If you have created other scenarios and wish to show the comparison between them, click on Lets See and Compare.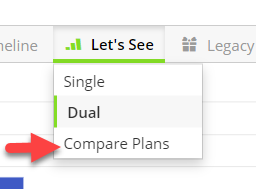 You can choose the plans you wish to compare by clicking the drop down arrow.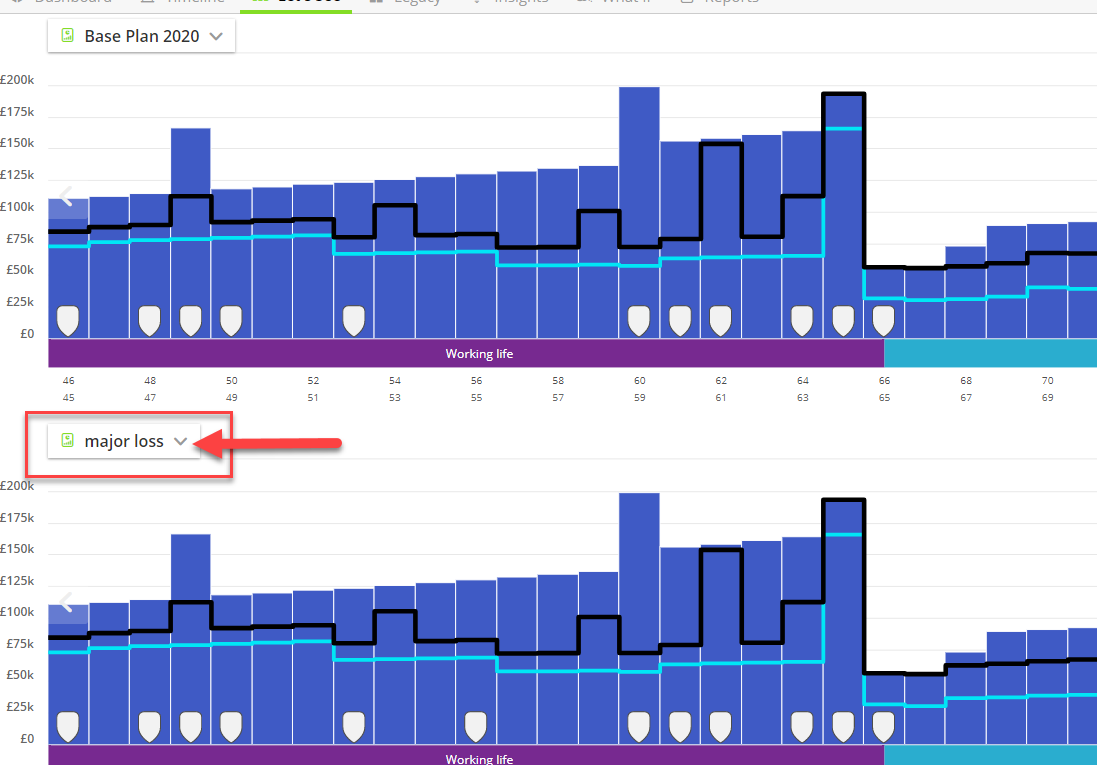 This reveals a Comparison Plan Selection, where you can select the What If Plan.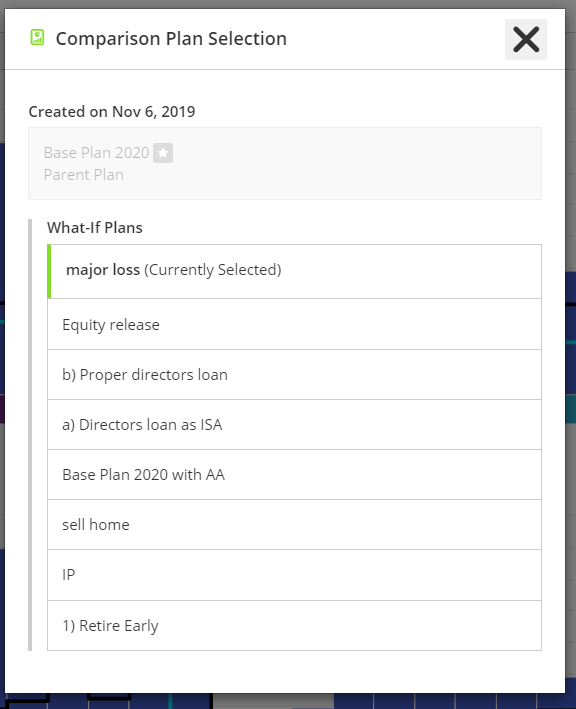 You are also able to change the chart view from Cashflow to Assets etc. for both plans by using the dropdown menu, the arrow or swiping, if you have a tablet or touchscreen computer.