A one-off inflow such as an inheritance or gift from a third party would be entered as a windfall. Windfalls are not taxed in the software.
1. Open the existing client record, if it is not already open.
2. Click/tap the plus button in the bottom right of the Dashboard screen.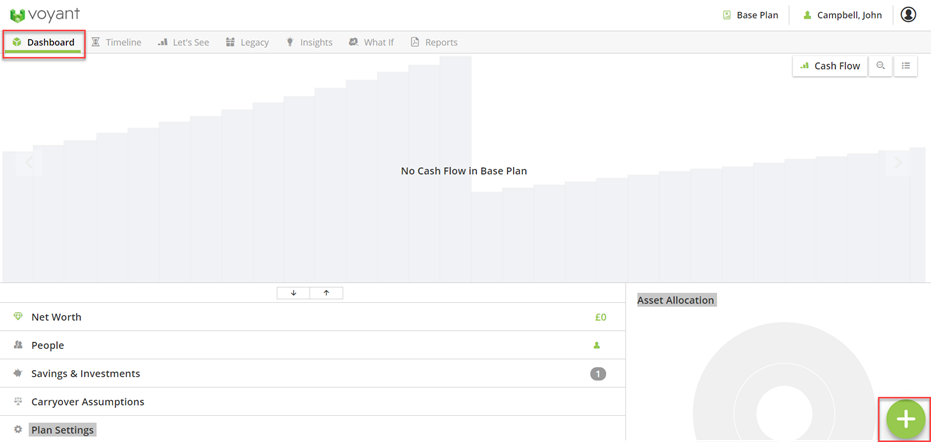 3. Click/tap Income in the Finances and Accounts section of the menu which appears: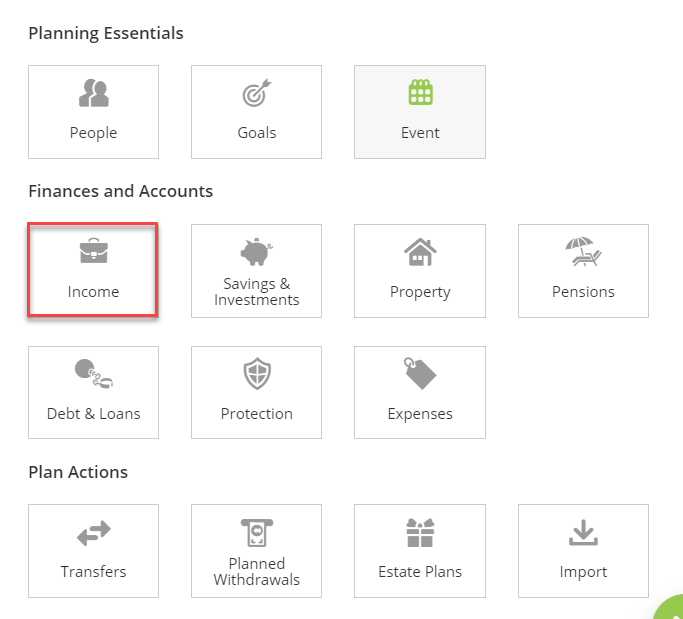 4. In the next screen click/tap Windfall.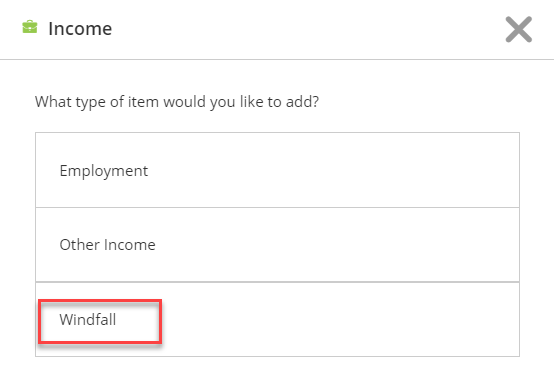 5. Complete the data entry fields which appear in the Basics screen (those marked with an asterisk are mandatory fields). The owner should be the recipient of the inflow.

6. Click/tap Timing on the left hand side of the screen to schedule the timing for the inflow. As windfalls are one-offs you will only need a start event.
You can set the start event by dragging and dropping an event into the Windfall Starts box. If an event does not exist, double-click on the relevant bar of the timeline to add a new event.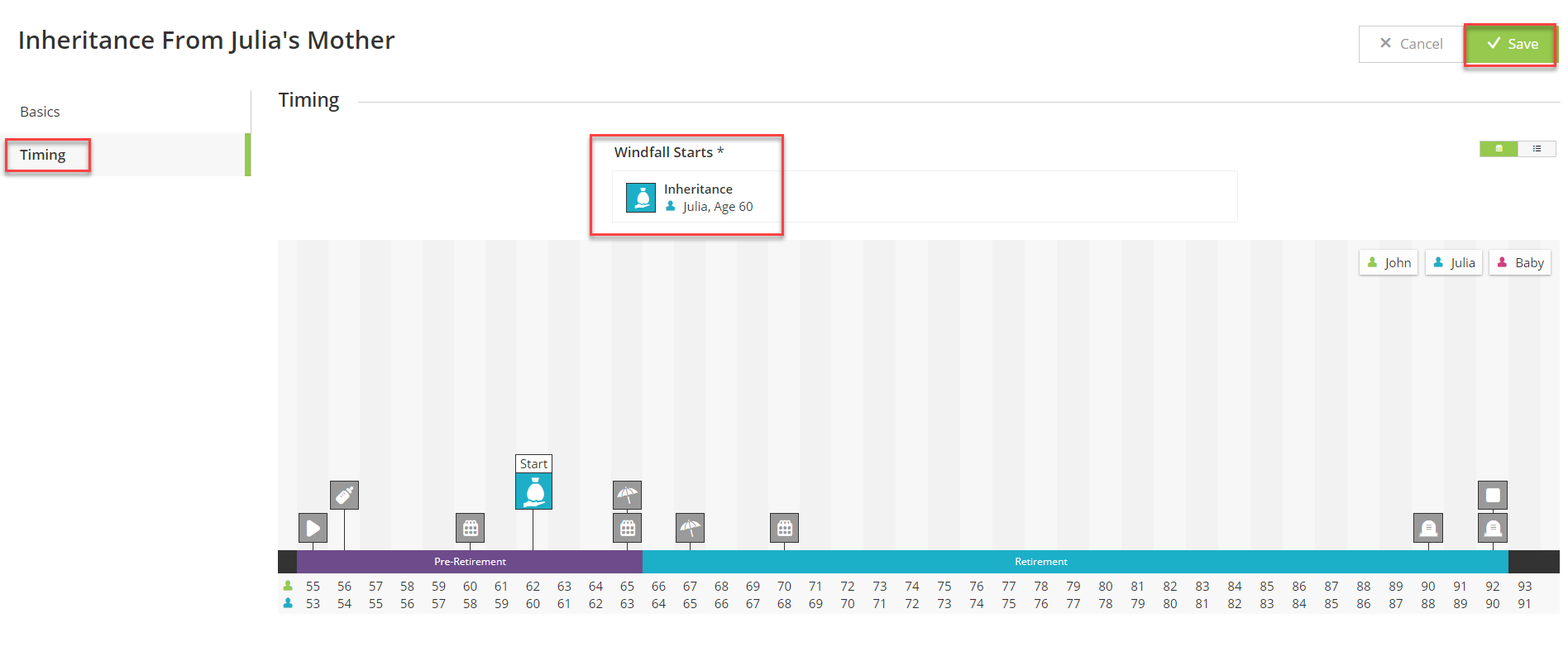 7. Click the Save button, top right.
8. Repeat steps 2 to 7 for any other windfalls you wish to add to the plan.
9. Windfalls are automatically saved in the software, if not spent on expenses in the year of receipt. The windfall will be transferred into the recipient's cash sweep account at the end of the year, if not spent. To find out how to invest the lump sum instead of depositing it in the cash sweep account, click here.
Where can I see the income in the plan?
The windfall can be seen in the Cash Flow chart in either the Dashboard or the Let's See screen.
Click the Details button to see the source of the inflows. Click on a bar of the chart to see the headline numbers for that year.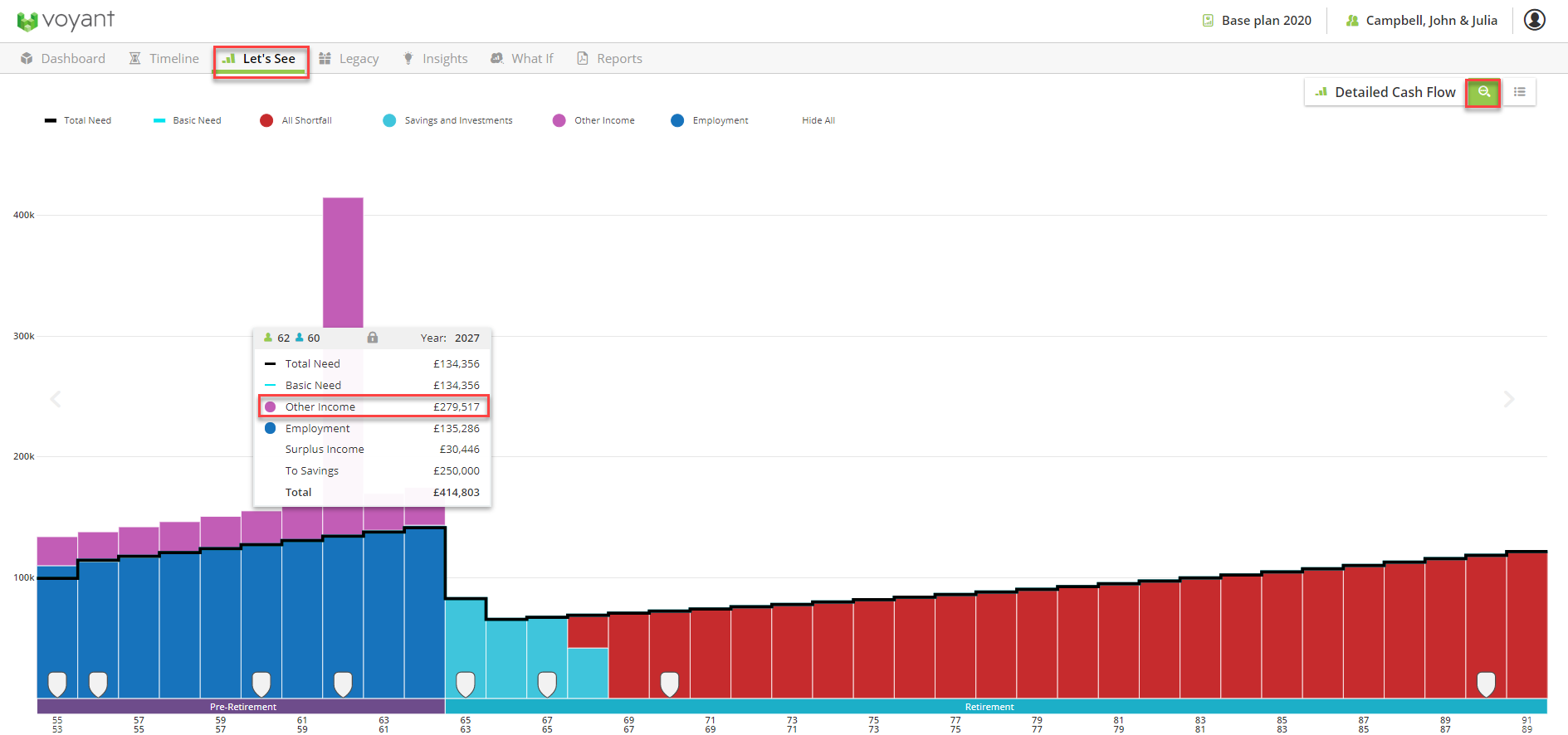 Click the Year View button to see the detailed breakdown of the numbers behind the chart.