Two new zooming tools have been introduced that will allow users to interact more dynamically with the charts, fashioning chart views that better fit the focus of their presentations.
- Scaling (Resizing) Zoom will allow users to zoom in or out on the charts.
- Time Zoom will allow users to highlight a selected period of time.
These zoom options can be toggled on or off from the new More Features (ellipsis) menu, pictured below.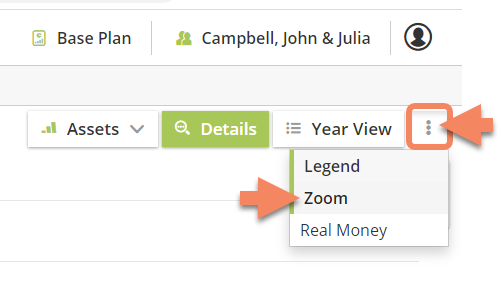 When Zoom is activated (toggled on), two sets of zooming tools will display, as pictured below.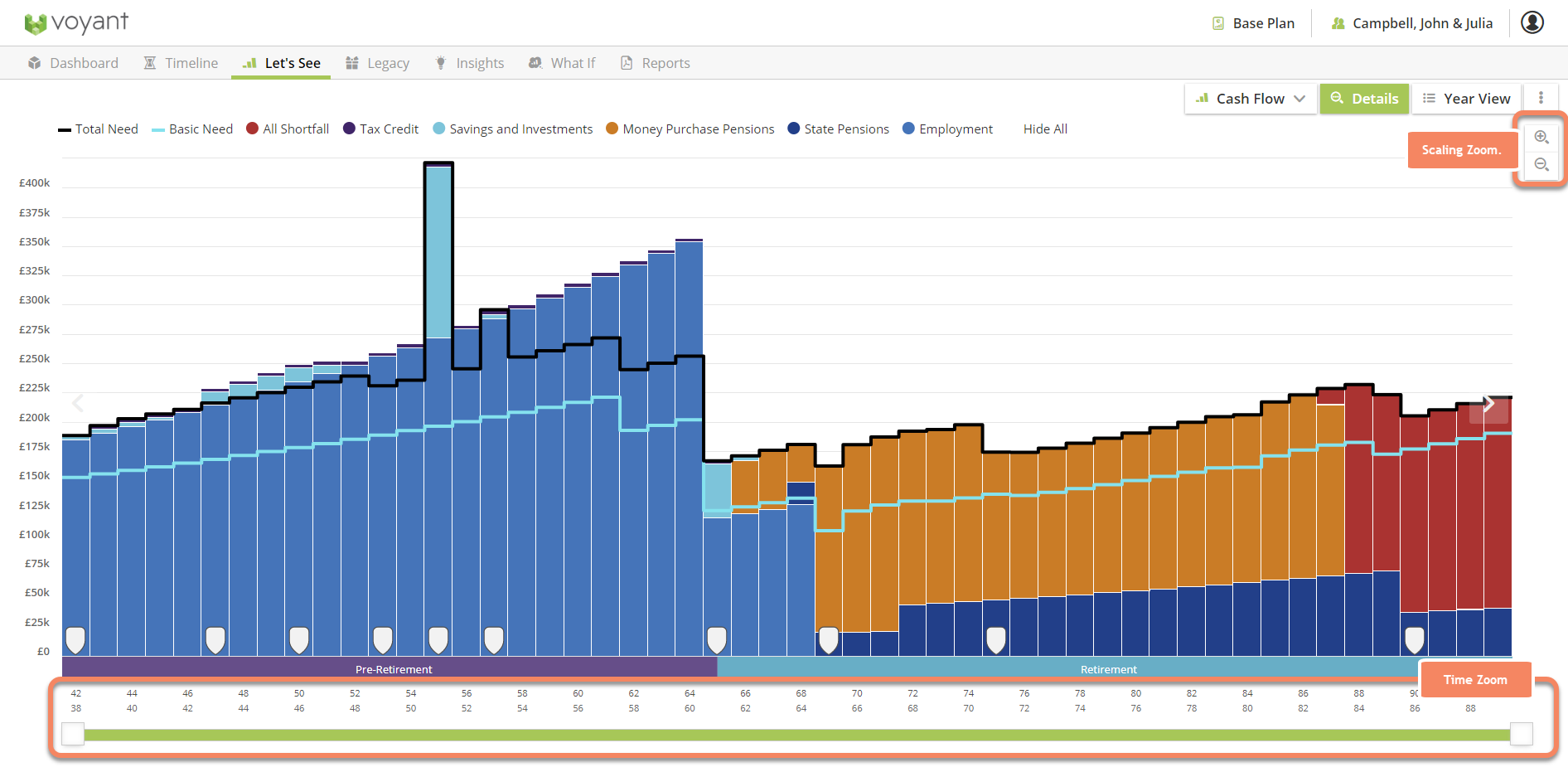 Scaling (Resizing) Zoom
Allows users to rescale the charts using a pair of plus/minus buttons. This feature can be especially useful when large inflows, shown as outsized spikes in the Cash Flow chart, result in shrinking down the scale of the adjacent bars of the chart, making them difficult to see. By toggling on Zoom and clicking the plus button to zoom in, you can now rescale the chart, making for a better presentation experience.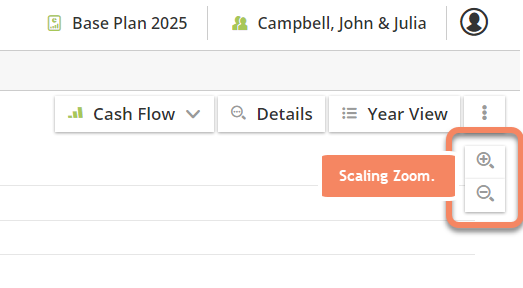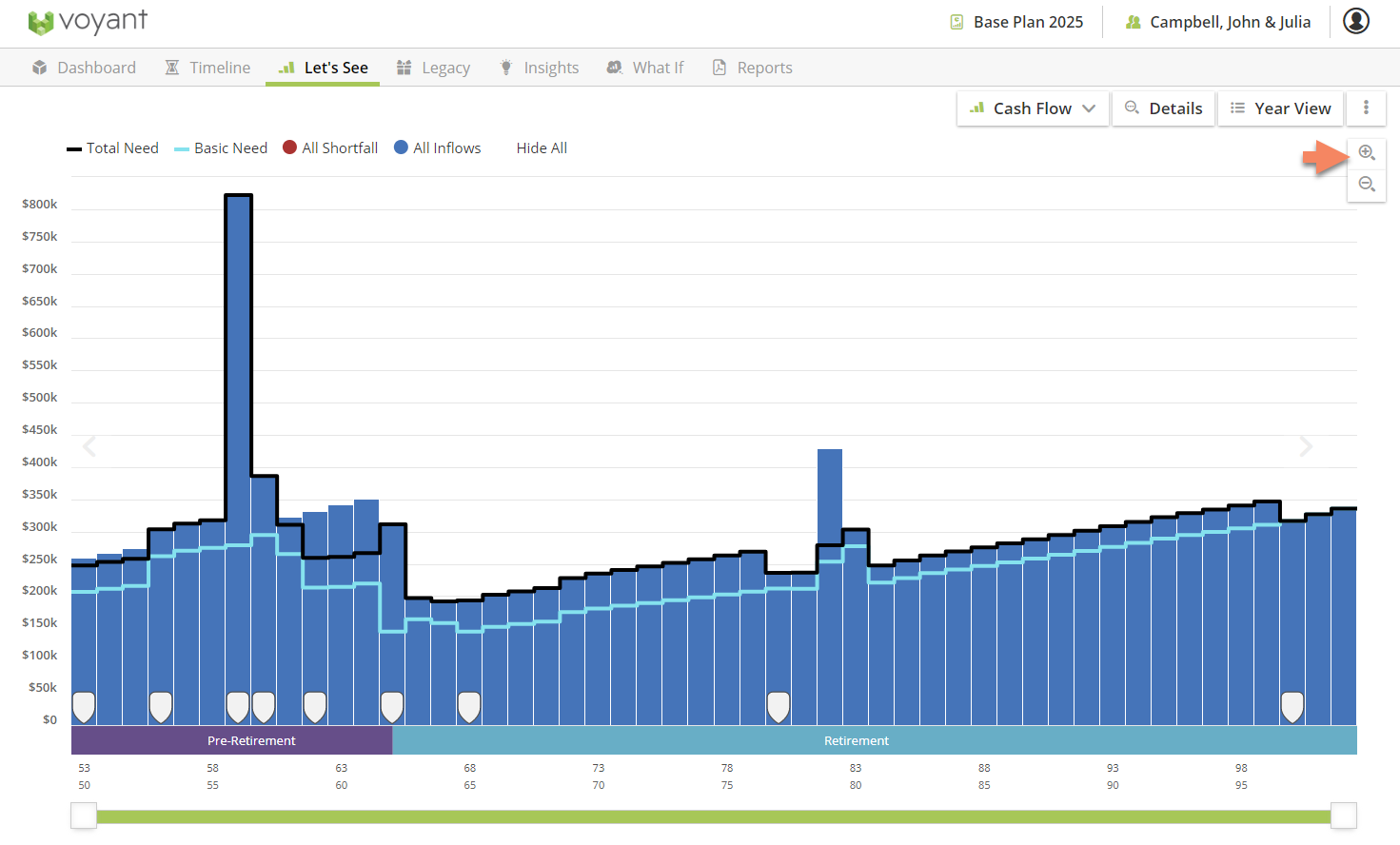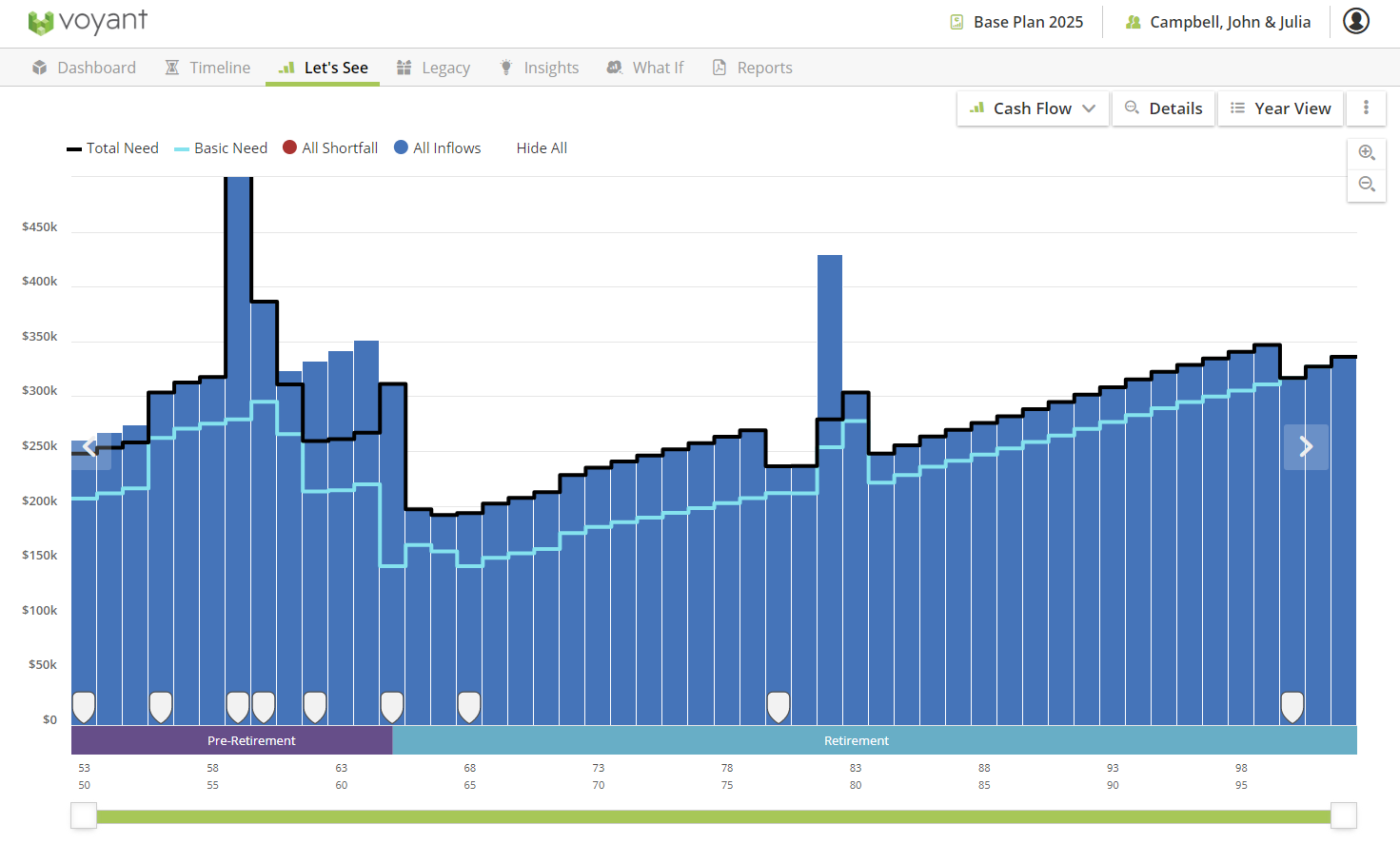 Time Zoom
Allows users to zoom in and focus on a selected period of time in the charts. For example, if a user wants to focus part of a presentation on the next five years of the plan, they could move the right slider down the timeline to the fifth year of the plan. The chart will then zoom in on these selected years.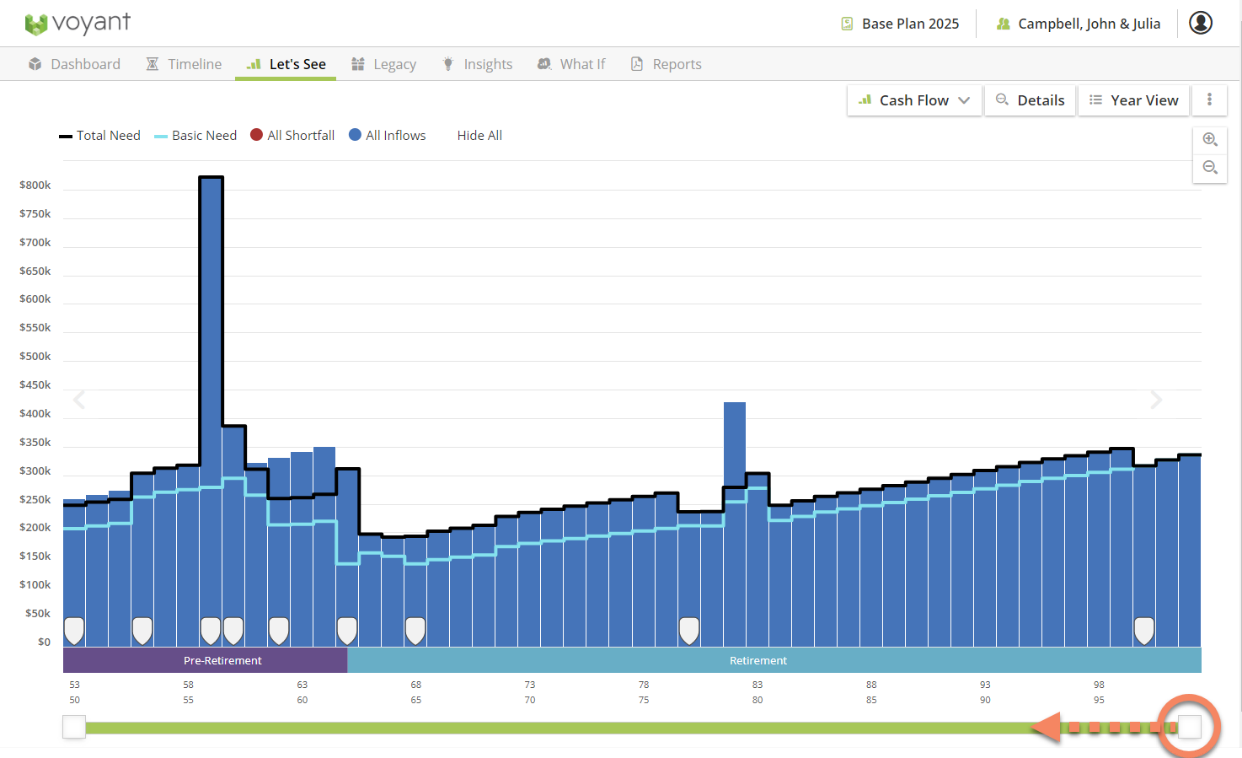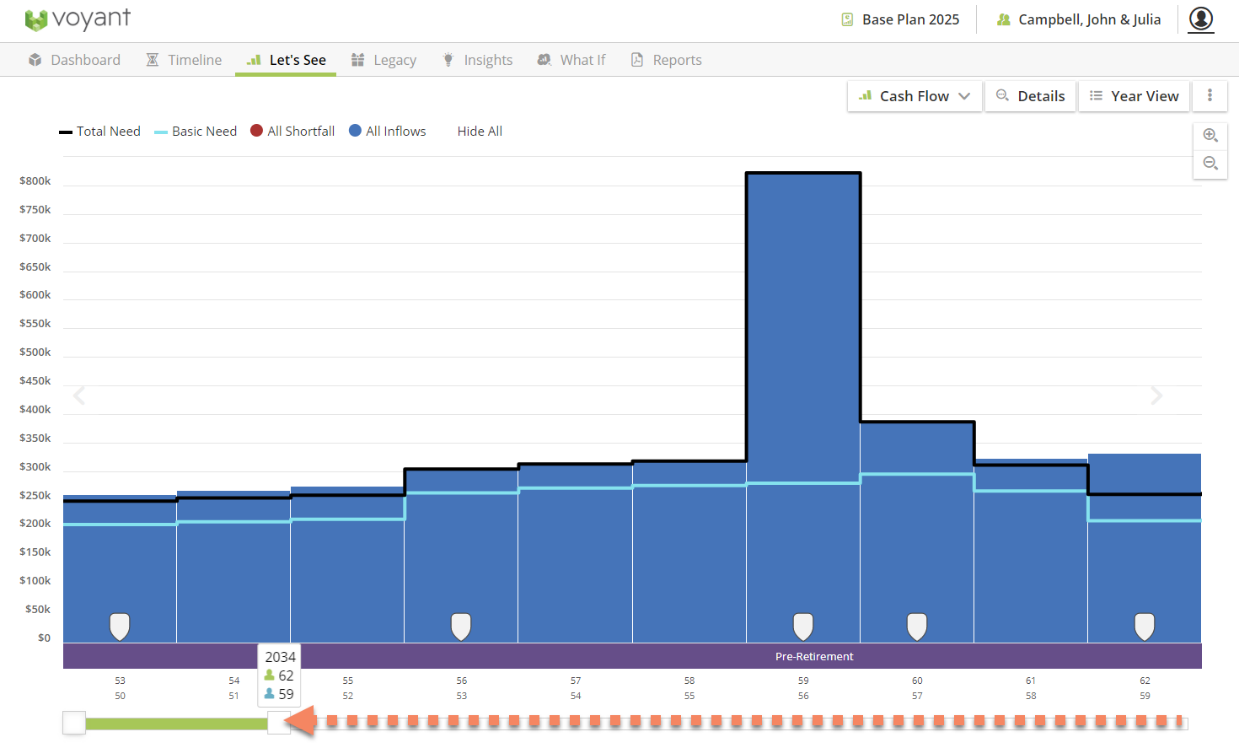 As you move the slider, the ages of the primary and secondary client as well as the selected year will display to help you select the desired timespan.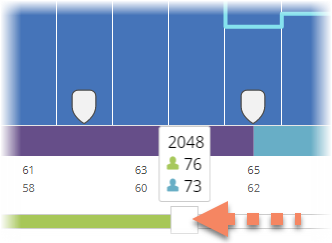 Clickable Stages and the Time Zoom
Whenever the Zoom features are activated, the stages beneath the chart, such as Pre-Retirement and Retirement, become clickable. You can click anywhere on a stage to zoom in on the selected stage. This option allows for an easy, interactive stage-based discussion. You could discuss, for example, your client's planed savings (accumulation) in the leadup to retirement.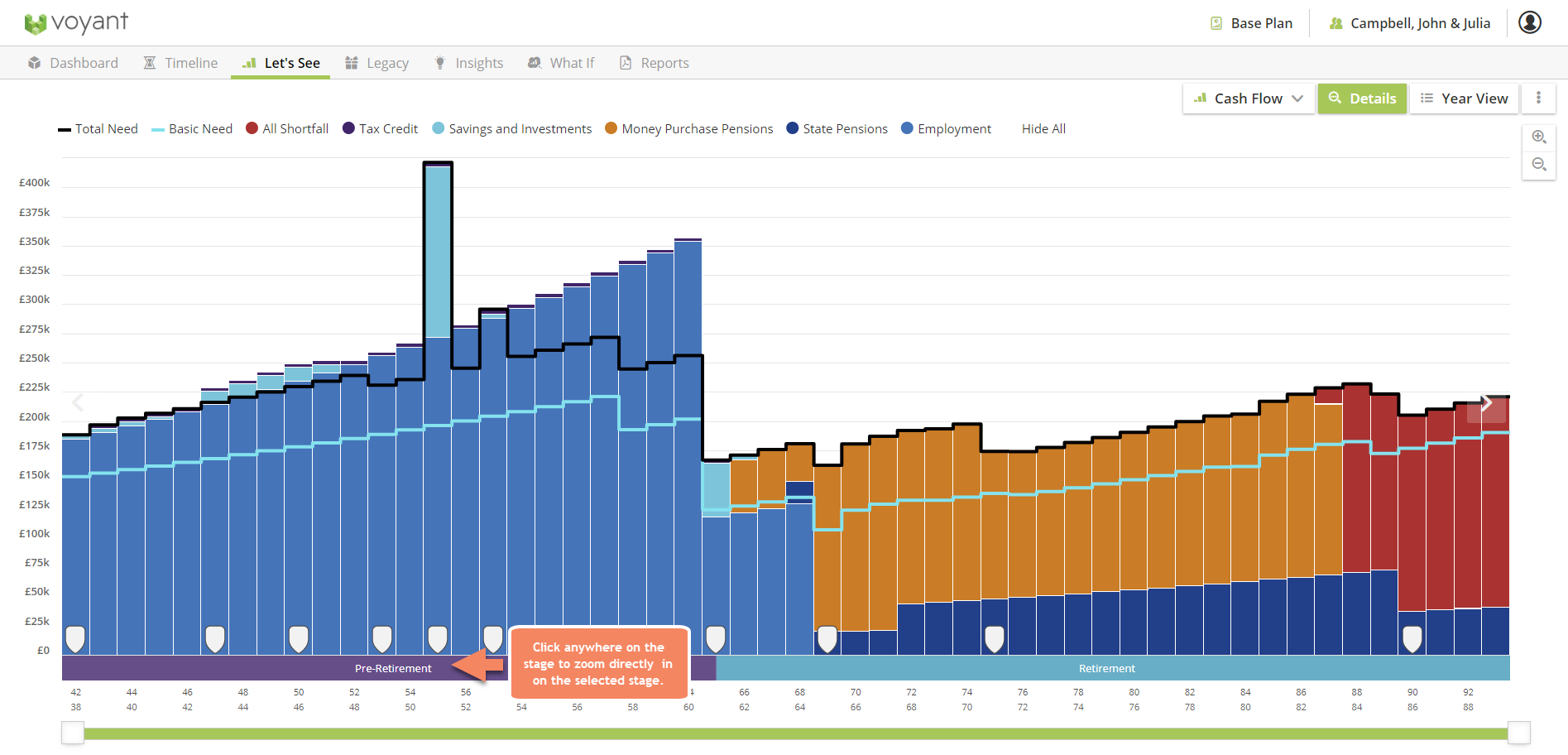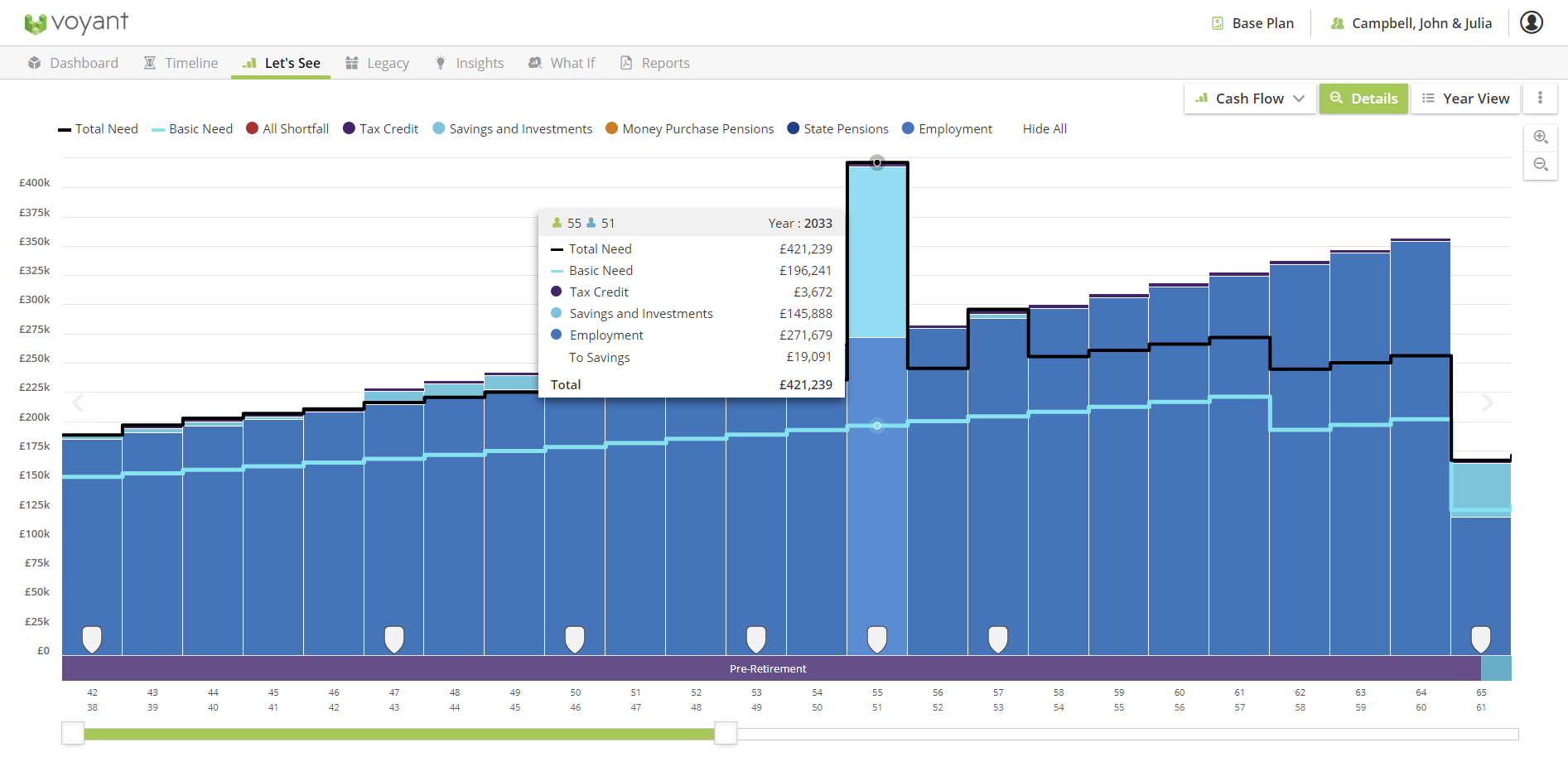 Notice that a sliver of the adjacent stage is shown. This is designed to allow you to easily click on the next stage.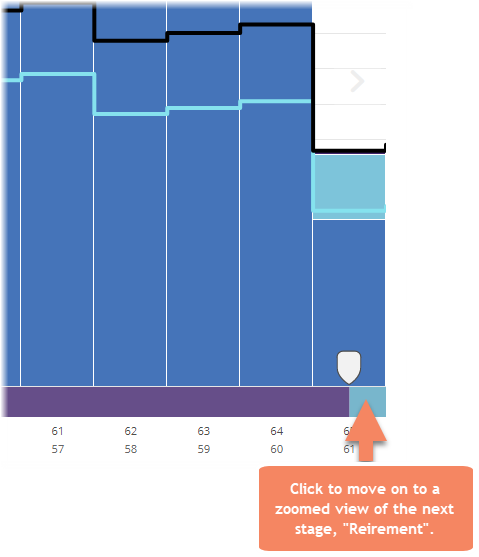 When clicked, the charts will move over to a zoomed in view of the subsequent stage, which in this case is Retirement, as pictured below.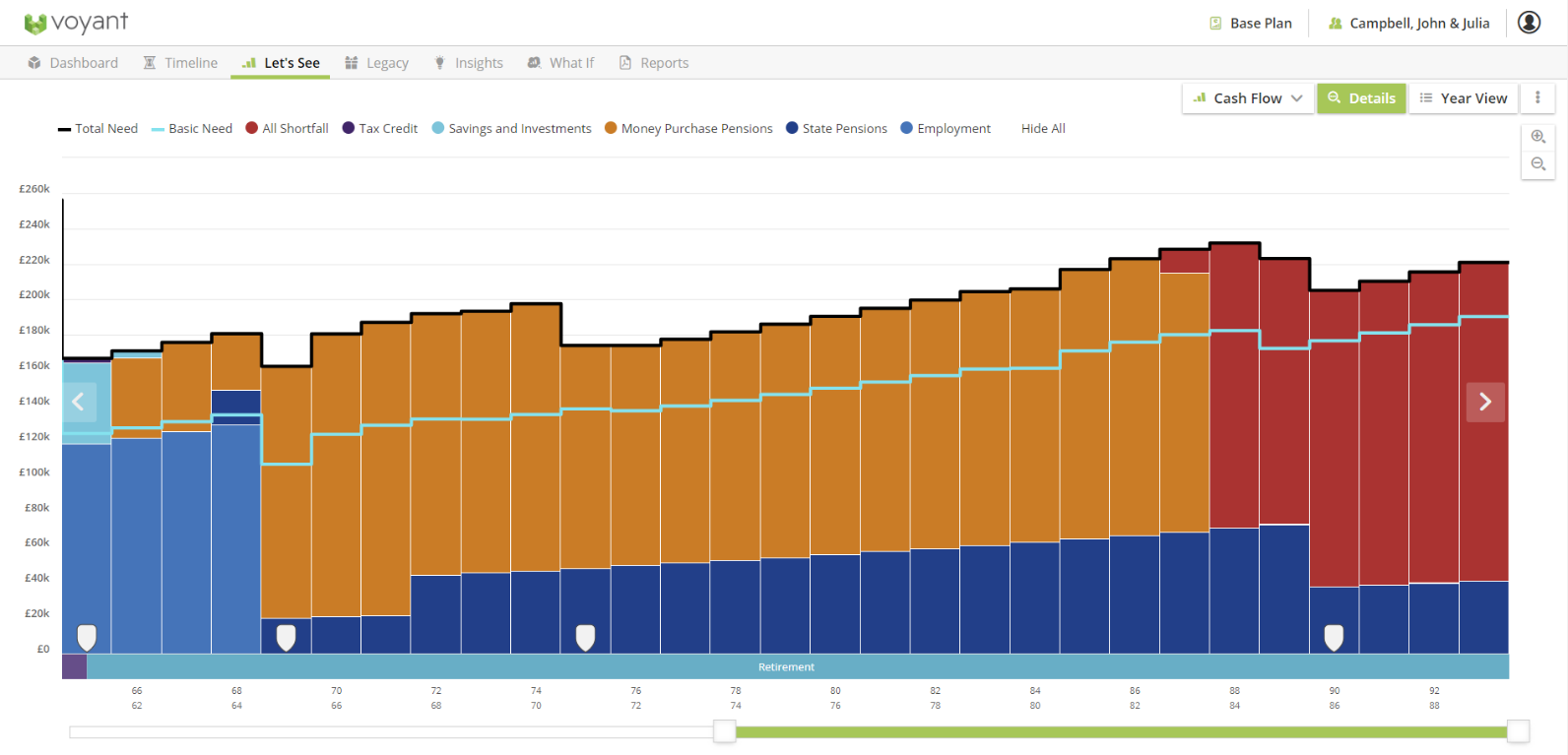 How to Bring the Chart Back to the Full View
To restore the chart to the full view, either drag the slider back up the timeline or toggle off Zoom. Switching between charts or screens, toggling the Details on or off, or refreshing your browser will all also restore the charts to their original scaling.
Watch an Introduction to These New Features
Highlights in This Release
New animation for loading the Let's See charts
An example of the redesigned charts in action
Read the Full Release Announcement
View or download a complete guide to these new Let's See chart features in our August 2020 release.
Further Reading and Related Topics
Experiencing problems viewing the new charts? Here are two tips for clearing your browser cache.
How to do hard page refresh in Chrome, Firefox, Safari and Microsoft Edge
How to clear browser cache in Chrome, Firefox, Safari and Microsoft Edge