Non-Legal Partner
The Non-Legal Partner type is coming back to the AdviserGo application in Canada. The designation is used for two clients who have no legal relationship but still want to implement a plan together.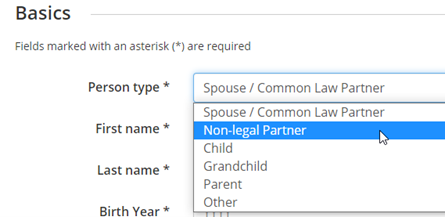 The non-legal partner's assets are excluded from the Net Worth chart. Since there is no legally binding relationship between the two, the net worth position would be only that of your client (the primary client) in the plan. The Assets charts and Plan Worth charts are still available, however, to show everything.


Removal of Pre-Filled Last Name
When a spouse/common law partner is added to the plan, we no longer auto-populate the last name field for this secondary person. Prior to the change, when a spouse is added to the plan, we fill in the last name as a convenience.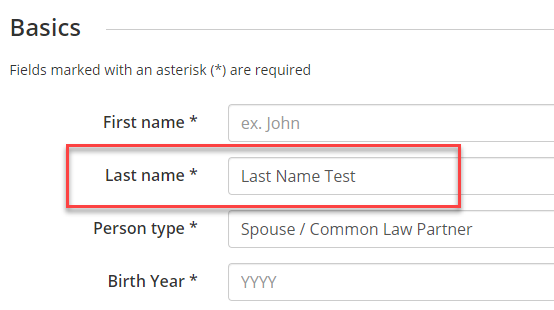 We will now remove the autofill so the field will be empty, requiring advisers to type in the last name: