The cover page of client reports is normally printed with the name, address, credentials, etc. of the user generating the report. However, oftentimes an assistant is tasked with generating a report on behalf of an accredited adviser. In this instance, the name which they want on the report is the adviser's name, not their own.
Note - Users who have been assigned a special role can generate a report on behalf of another. Details on how subscription owners or managers can assign users these permissions can be found in the last section of this article.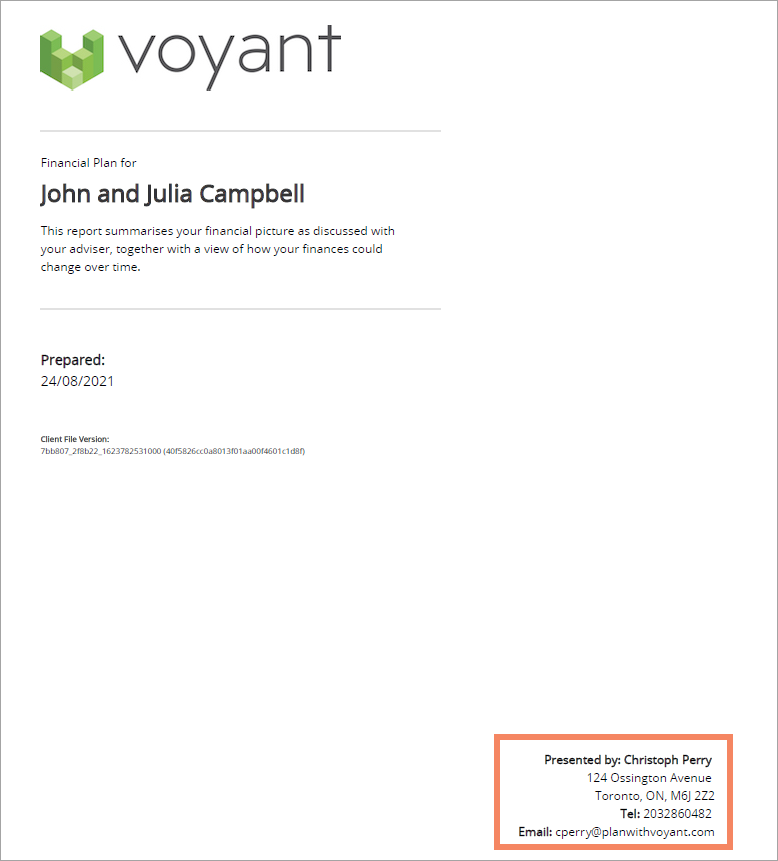 Users with this special role will see, on the Reports screen in AdviserGo, a special Cover Page section at the top of their list of selected reports.
1. Click Customize to open the cover page.

2. Click "Report Presented By" and the dropdown list will show all of the users currently connected to the client case. Select the "Show more users" option to find other users in your subscription.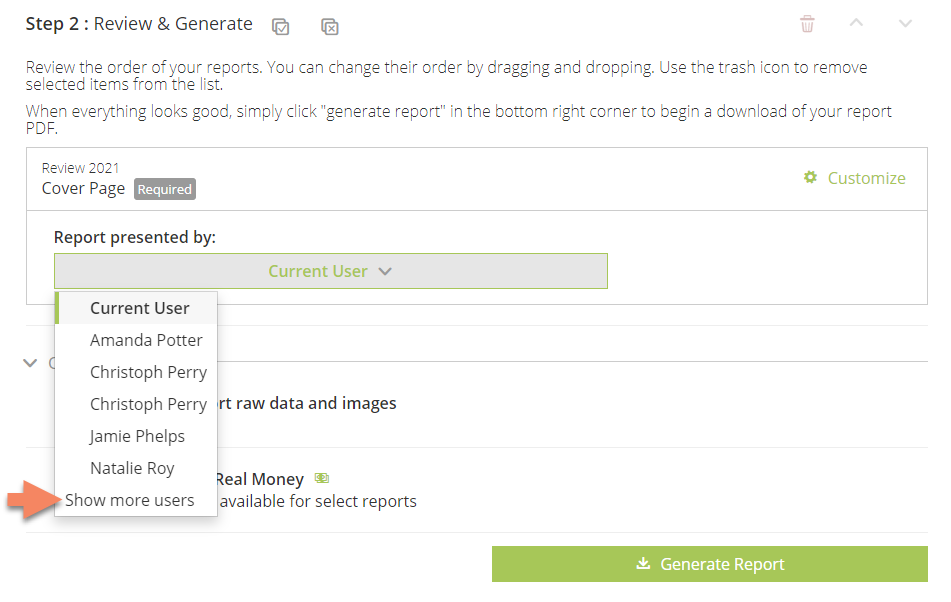 3. Selecting a user, details from the selected user's profile will be shown in a preview of the details will appear on the cover page of the report once it has been generated.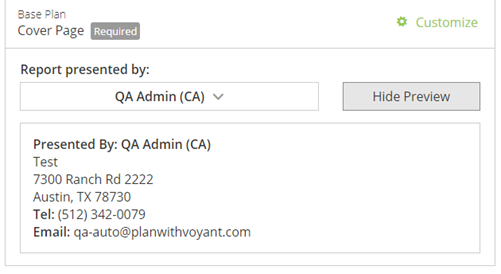 Please Note - For firms that have a custom cover page, please contact Voyant Professional Services for guidance on leveraging this functionality with the customizations already in place.
Subscription Owners and Managers - How to grant someone permission to generating reports on behalf of others
Subscription Managers and Subscription Owners will have the permissions needed to grant individual users the role that is required to allow the to generate reports on behalf of their colleagues.
1. If you are a Subscription Owner or Manager, log into the Voyant website.
You can do this by either visiting our website and logging in or by opening AdviserGo, select the profile icon (top right) and select Administration, as pictured below.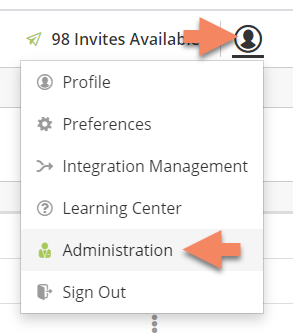 2. Select Users to search for the user within your subscription.
3. Once you find your colleague select your colleague's name and click Edit Profile (in the left navigation).
4. Tick the ​"Generate Report on Behalf of a user in Subscription" role from the list of roles beneath your colleague's profile information.
5. Click Update to save your changes. ​