Firms of any size can customize Voyant to their branding standards. From reports to client interface, reinforce your brand's identity with Voyant's solutions, seamlessly.
Our White Label Package includes: custom colors, logos market assumptions, preferences, and firm-requested changes - including branding updates.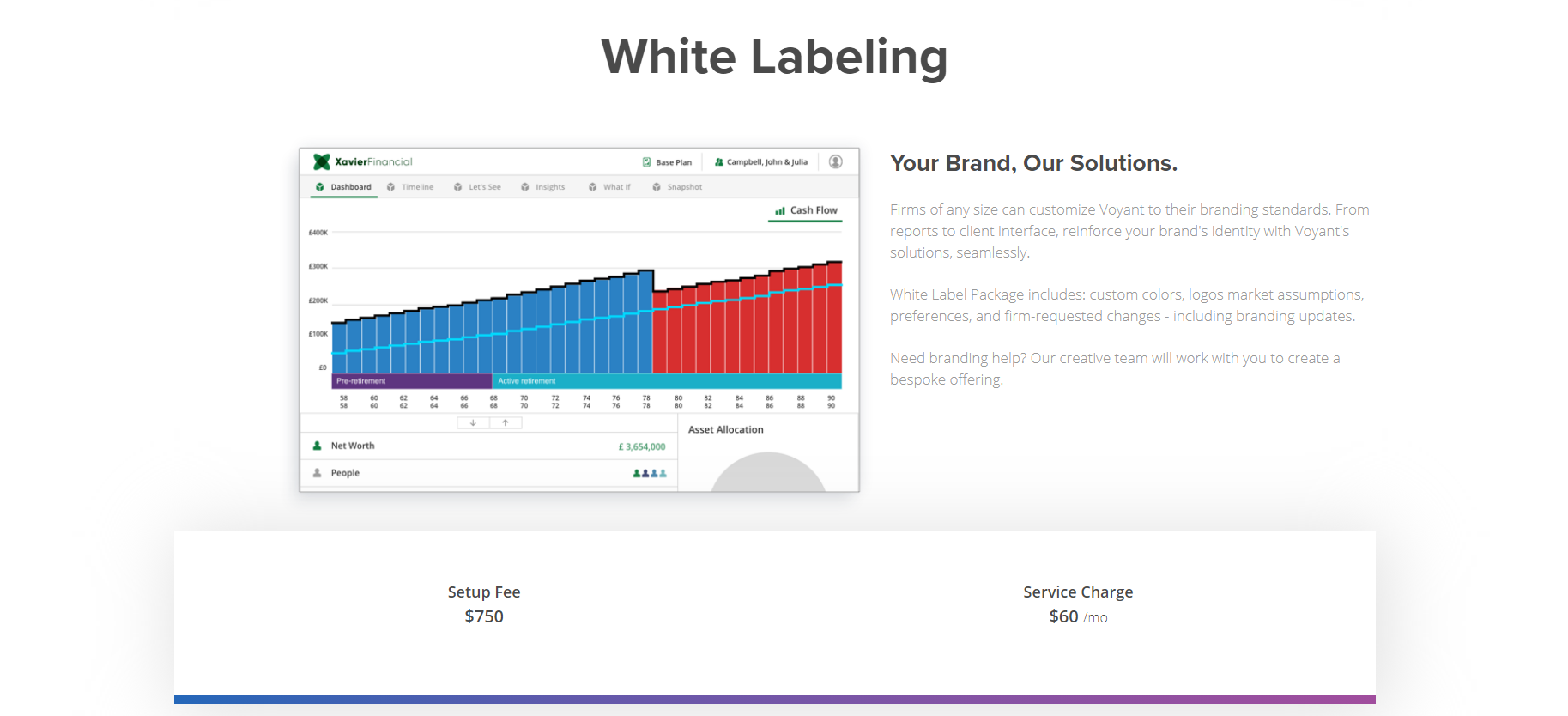 Need branding help? Our creative team will work with you to create a bespoke offering.
Rebranding, White Labeling
Guide to Voyant Rebranding (White Labeling)
Custom System Preferences (form)
Rebranding with Market Assumptions
Adding your firm's market assumptions to the software.
Example File - Investment averages
Example File - Correlation Coefficient
Example File - Model Portfolios