What should I do if I notice a mistake in the information I have entered in AdviserGo?
If you notice a mistake, for example the incorrect spelling of a your client's name or incorrect balance of an investment account, this can be easily amended from Dashboard.
From Dashboard select the item with the mistake.

Then simply correct the error and click on Done.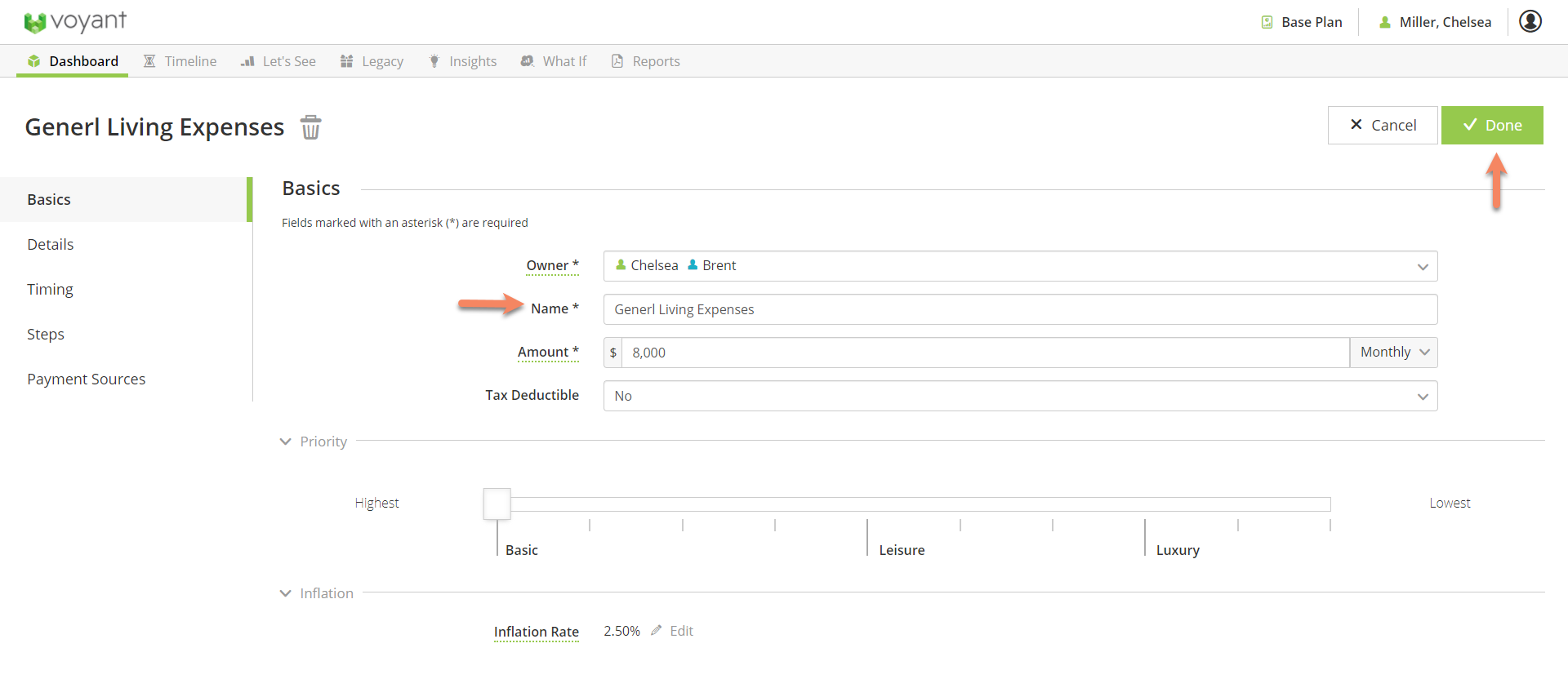 The change will be saved and viewed in Dashboard.

How do I delete an item I have entered by mistake?
From Dashboard select the item you wish to delete and then click on the trash can symbol in the top left.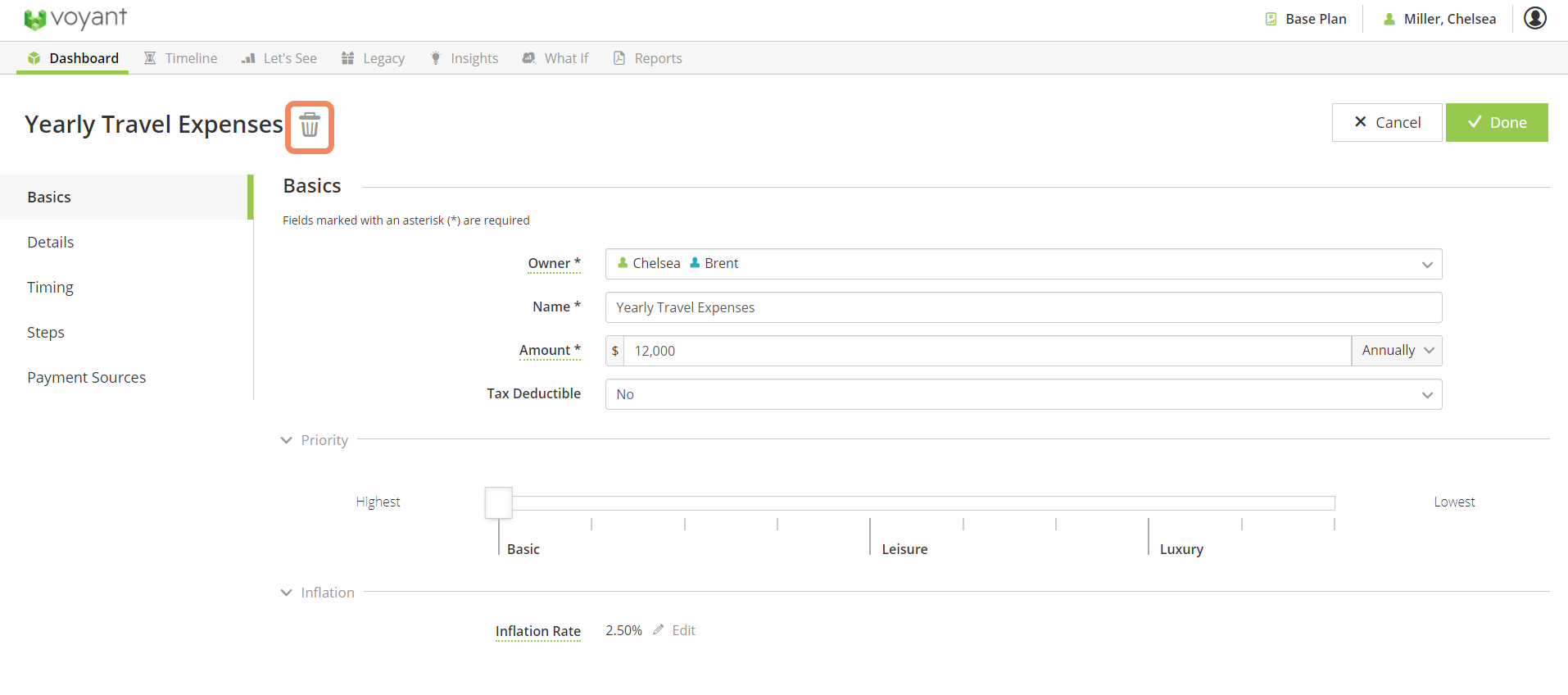 A message will appear and you need to click 'delete' to confirm.