The National Average Earnings (NAE) preference is used as the default rate of income inflation for Employment and Other Income.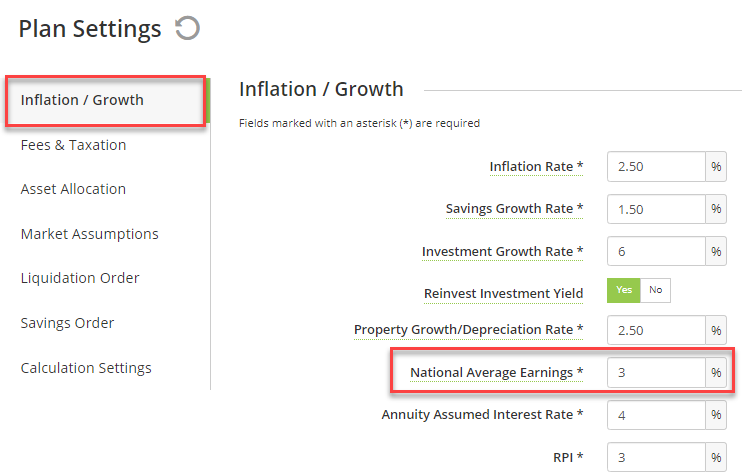 This default setting can be overridden for any individual Employment earnings or Other Income in the plan by adjusting the Growth Rate (on the Basics screen).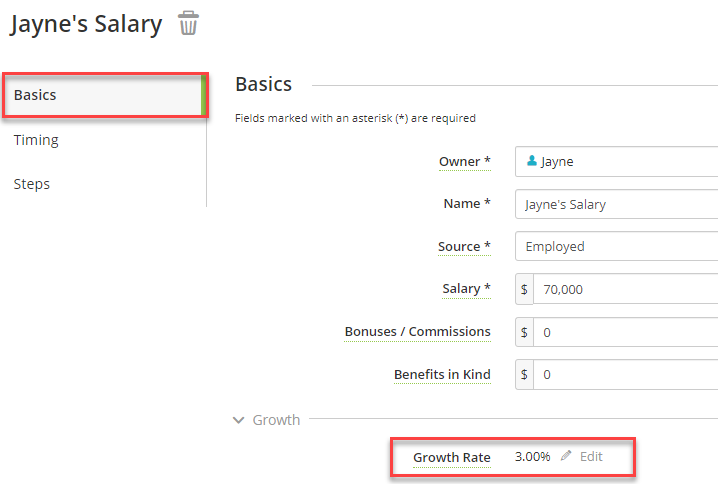 This setting also increases assumptions around the Superannuation pension including both Concessional and Non-Concessional Superannuation contribution limits, the maximum super contribution base, the Low Rate Cap Amount and the untaxed plan cap amount.