The Investment Growth Rate is used to set the default growth rate (capital growth) on investments and pensions, provided that the "Use Asset Allocation" option is not selected for the account.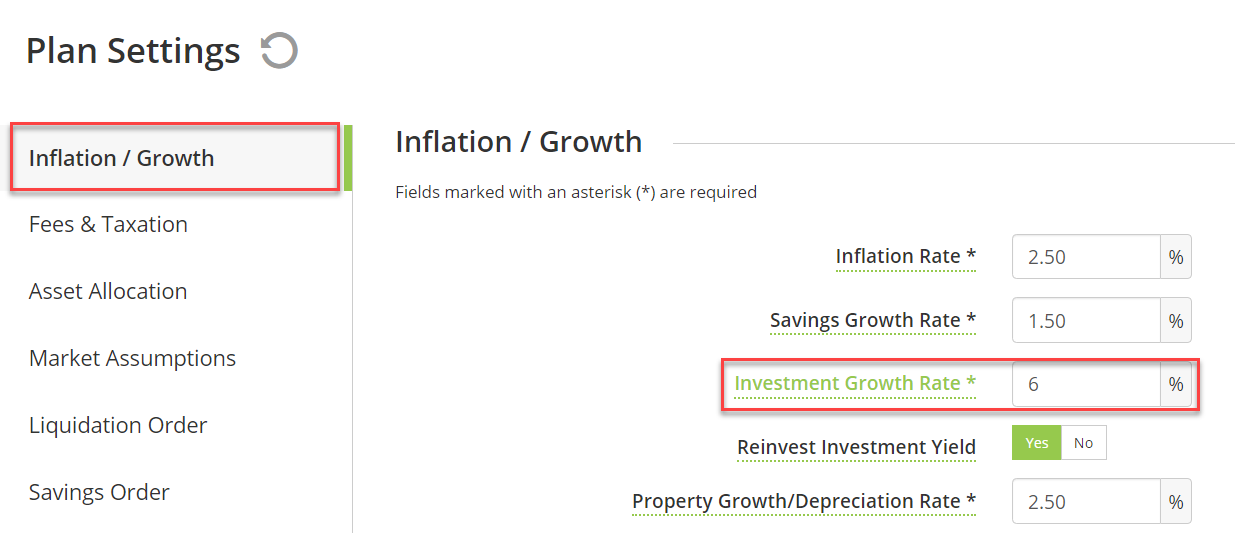 The setting in Plan Settings will apply to the client case that you are presently viewing. This assumption can also be edited on a per scenario basis within the client case.
This setting is also used as the default growth rate applied to the hypothetical Needs Analysis Account created when running the Annual Savings Insight.

This initial default assumption can be overridden for any individual account on the Investment or Pension screens by adjusting the Growth Rate % in the Growth section.