The software doesn't assume by default that an expense linked to a property is tax deductible. However, you can tell the software that a particular expense is tax deductible.
Enter the Expense via the Property screen. Select the rental property from the Ledger, then expand Advanced Settings > Expenses. Complete the details of the expense, click Add, click OK, then click Update.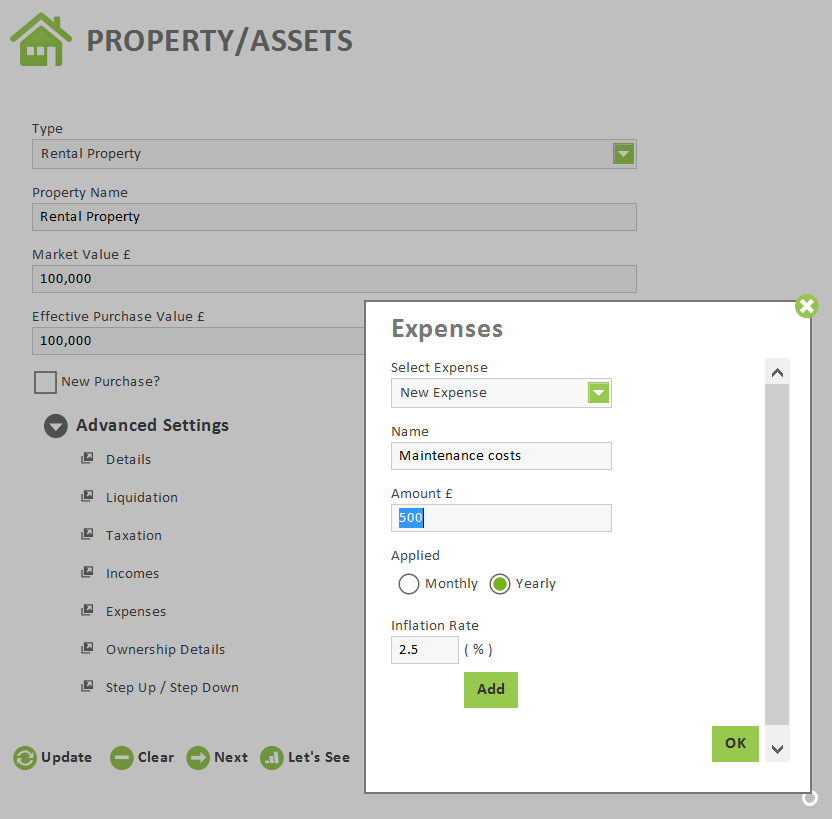 More information on adding expenses linked to properties can be found here.
Once you have added the expense, linked to the rental property, go to the Expenses screen and select the relevant expense from the Ledger. Expand Advanced Settings > Taxation and tick the 'Tax Deductible' box. Click OK, then click Update.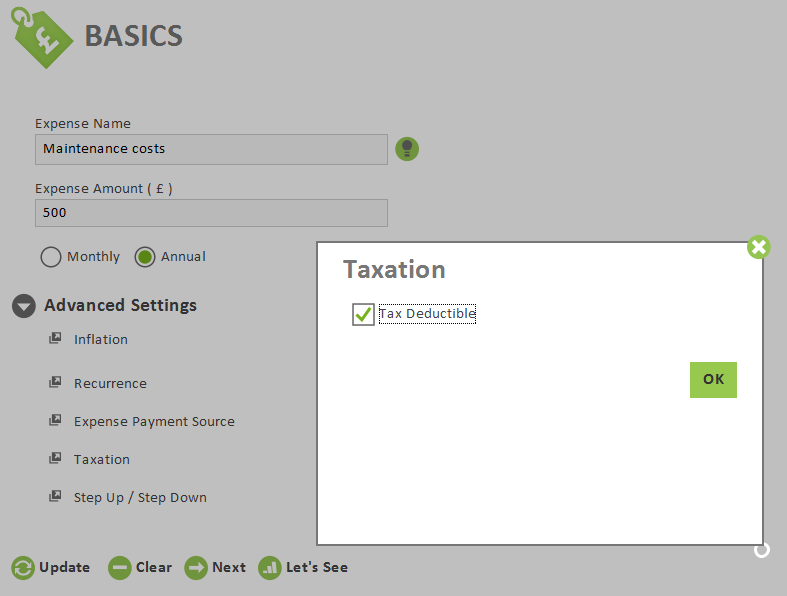 Once done, the software will deduct the expenses from the rental income when calculating the income tax due.