You should receive an e-mail, like the one below, inviting you to view your plan in VoyantGo. This e-mail contains a link to accept the invitation, which you will need to click to get started. If there are any problems clicking the link, try copying and pasting the full address, which follows, into the address line of your web browser.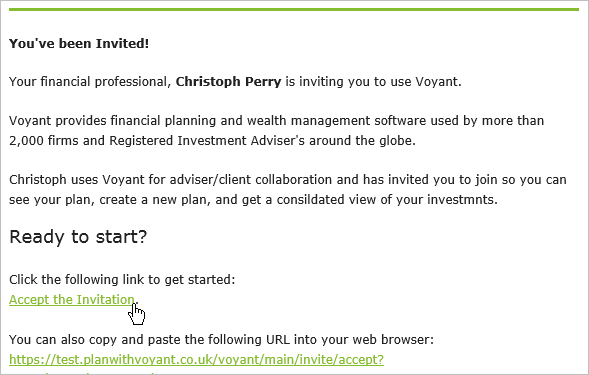 Missing Invitation:
If your adviser has e-mailed an invitation to you but you not receive it, best first to check your Spam, Junk or Clutter folder, in the event that the e-mail was intercepted by a spam filter. If the invitation still cannot be found, contact your adviser, who can resend it.
Read more >>
If when sending the invitation your adviser chose to have a confirmation PIN sent to you by text, you will see the following page after clicking "Accept the invitation".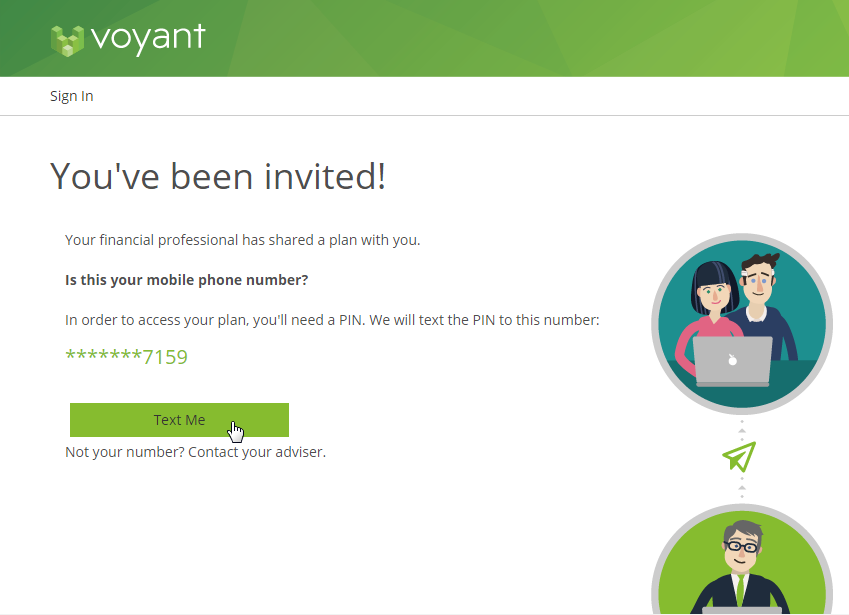 Click "Text Me". You will receive a text message showing your PIN. This is an auto-generated code for onetime use.
Enter this code on our website (on the page shown after you clicked "Text Me") and click Submit.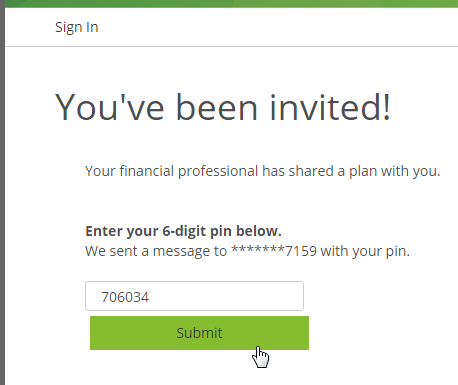 Note:
If this page shows the wrong mobile number, contact your adviser to have it amended. Your adviser will need to resend the invitation to you.
Read more >>
If your adviser chose instead to deliver the PIN directly to you (by e-mail or phone perhaps), you will be asked to enter it after clicking the link to "accept the invitation".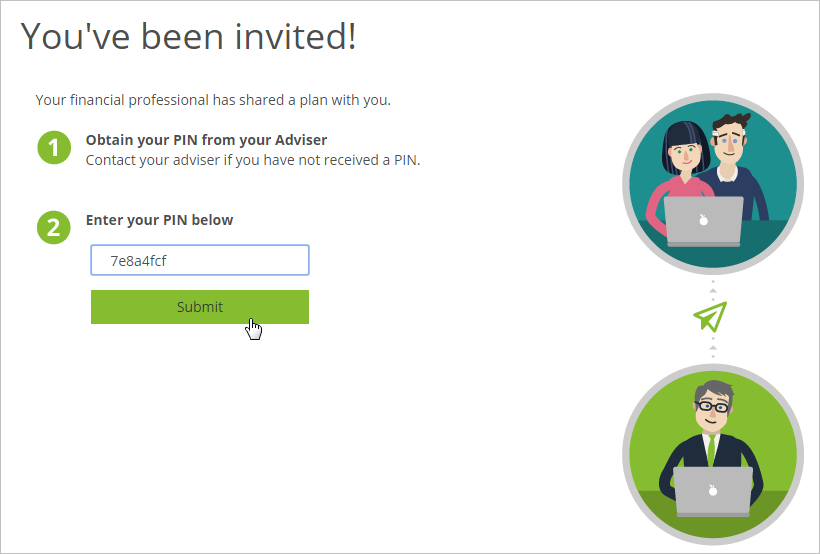 Note:
If you have since forgotten or misplaced their VoyantGo PIN ask your adviser to send it to you again,
read more >>
Next, you will be asked to select a user name, a password that meets our basic password requirements, and to enter some basic profile information for your adviser's records.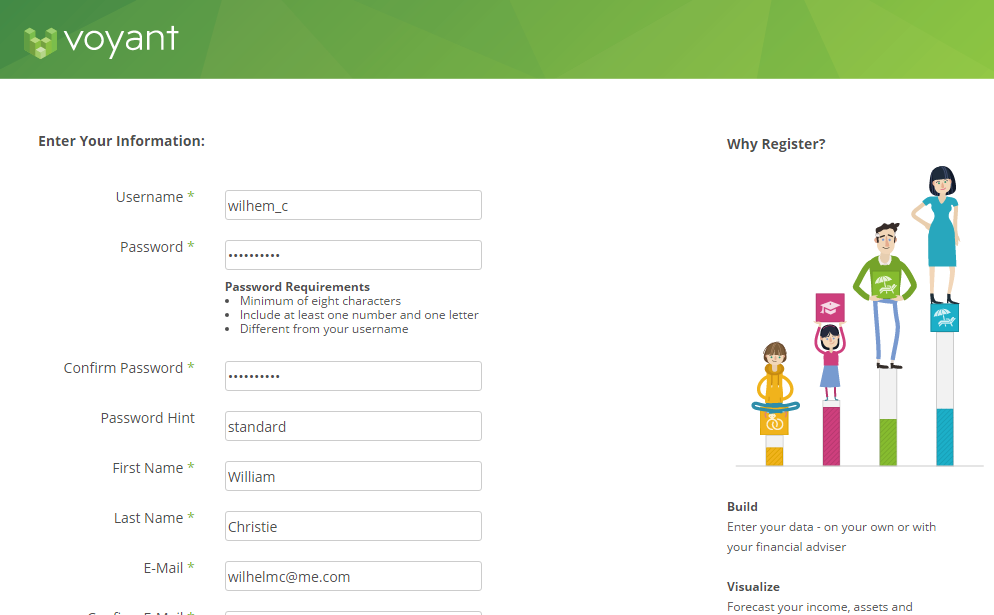 You will need to accept our terms of service (by ticking the check box) and click Create Account.

An e-mail will be sent to your adviser notifying them once you register and activate your account.

To begin using the software immediately, click "Start Using Voyant".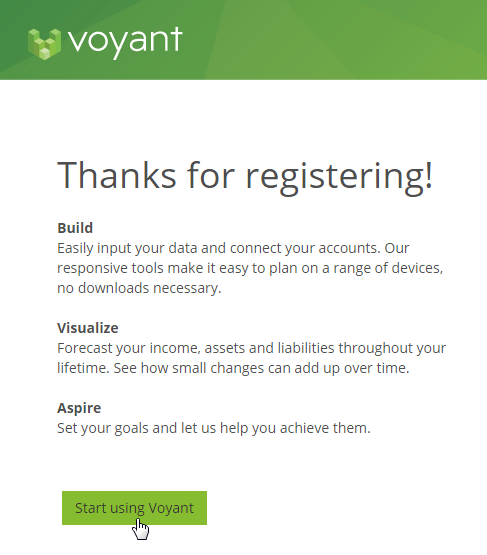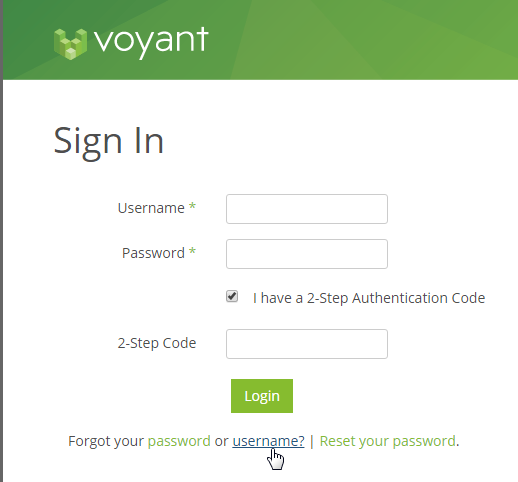 And voila! your financial plan will load into VoyantGo.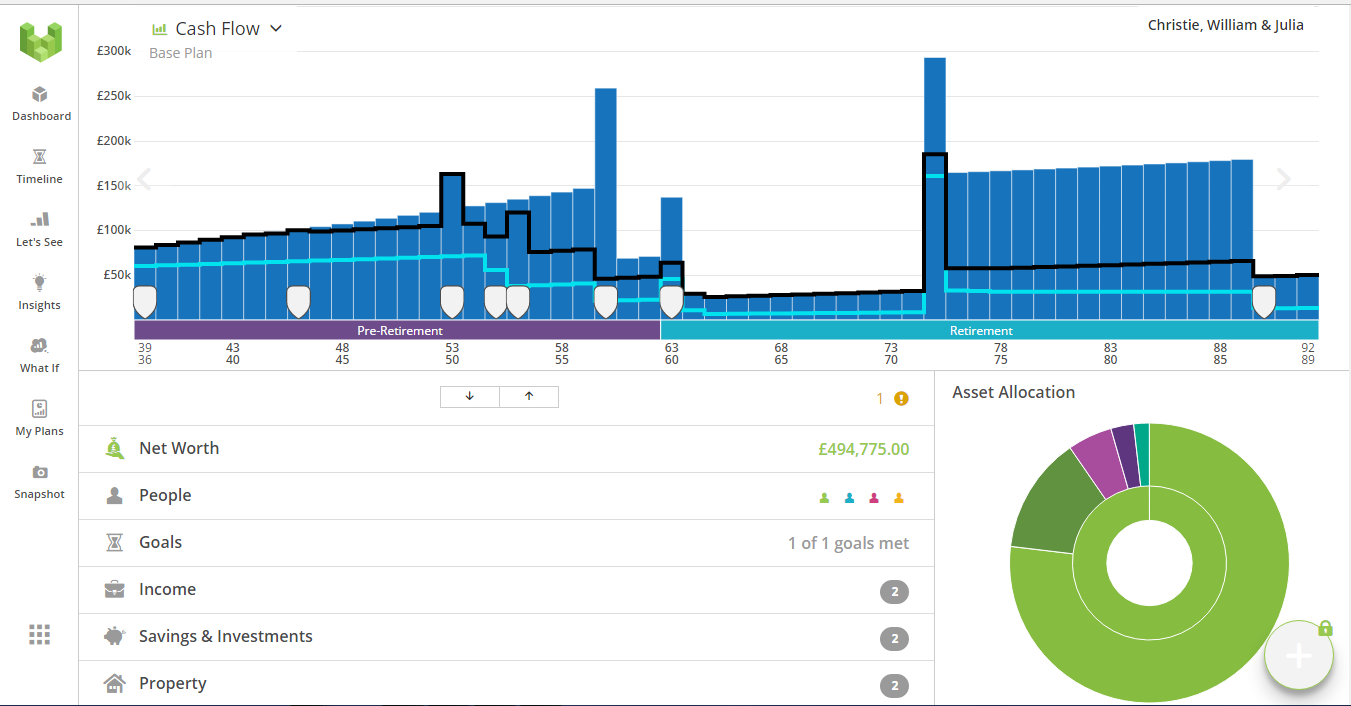 VoyantGo is almost identical to what your adviser sees when using AdviserGo, but there are a few key differences.
The base plan and any visible scenarios are set to be read-only. This keeps all of the work that your adviser has done in the plan unchangeable. You still make changes, however, and share information with you adviser by creating editable working copies of the base plan or any of the visible scenarios.
The screens are fully interactive and you can still run various simulations (Insights). However, any changes you make will need to be made in copies (scenarios).
 
When viewing a plan created by your adviser, the plus button, bottom-right, which is normally used to add items to a plan is disabled and displays a padlock, indicating that the plan in view is read-only and cannot be edited.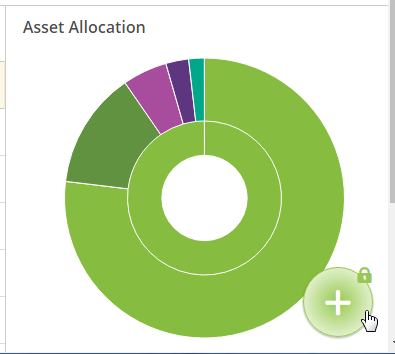 An exclamation mark is also shown on the Dashbaord. When clicked, a message is shown indicating that the plan in view is read-only.


To create a new scenario, one that can be saved, either click the "Create a Copy" link…

…or simply click What If in the left navigation.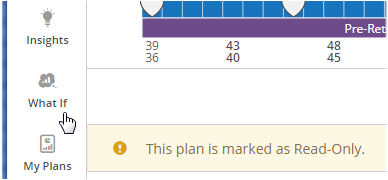 You will then be given the option to either use the software's various plan creation guides, which are designed to step users easily through the creation of common scenarios, or click "Create Your Own" to create a new scenario freeform.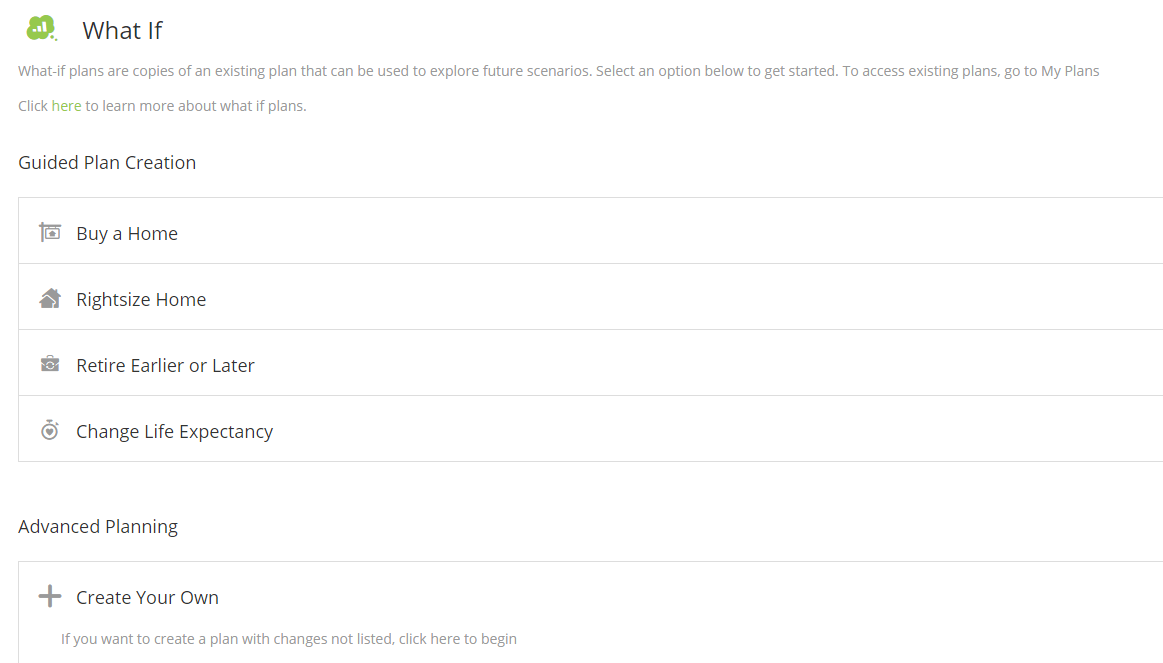 For further reading