If you chose to send your client their VoyantGo registration PIN directly, rather than have it texted to them, and both you and your client have since forgotten or misplaced their PIN,
log into AdviserGo
.
1. Click My Invitations, top-left.

2. Find your client's invitation and click the Sent link.


3. A new auto-generated PIN will be shown. Copy or take note of it and send it to your client by phone or e-mail.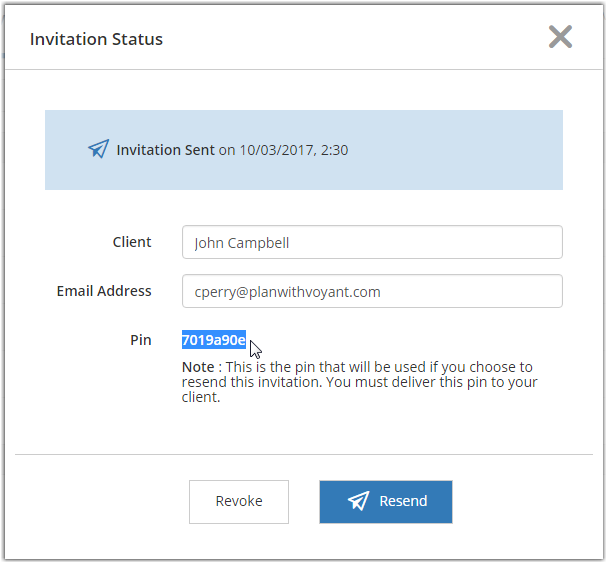 4. Click Resend to have a revised invitation, referencing the new PIN, sent to your client.
Reminder: Be sure to also contact your client by phone or e-mail to let them know what this new PIN is.