Entering your client's non-employment income
The Other Income screen is used to capture all manner of income aside from earnings. You could use this screen to enter rental income, income from royalties or even employment earnings if they are not subject to the regular income tax code. Earnings from savings and investments should generally be entered on their respective screens in the software.
From the Dashboard click the (+) button and select Income.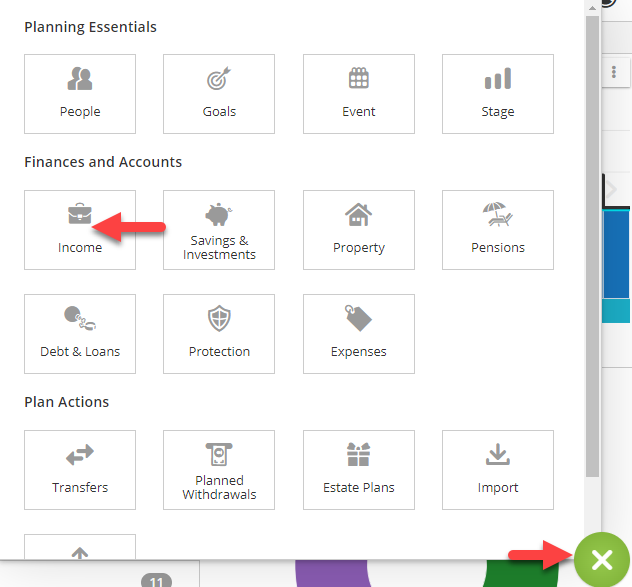 From this window Select "Other Income".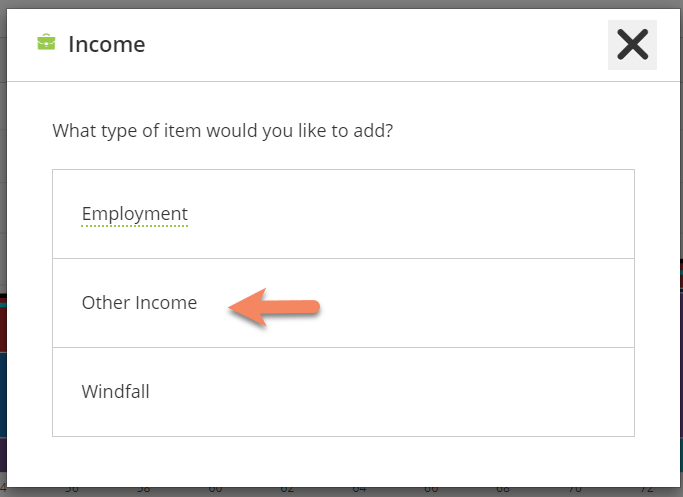 From here you will enter the basic income information. Things to note:
1. Other income can be entered a taxable or non taxable (net of taxes).
2. Taxation type can be set to Income, Capital Gains or Dividends.
3. The growth rate will be set to 3% but can be edited here to meet your needs.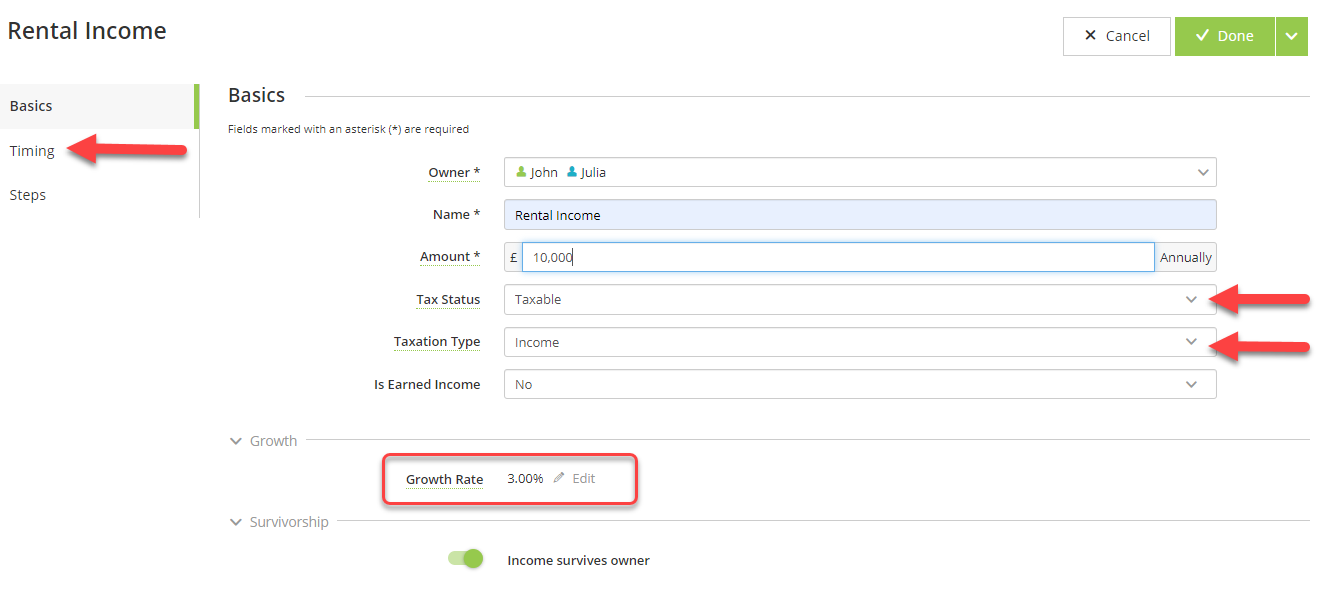 From the Timing Screen this income will be automatically linked to the final retirement event in the plan.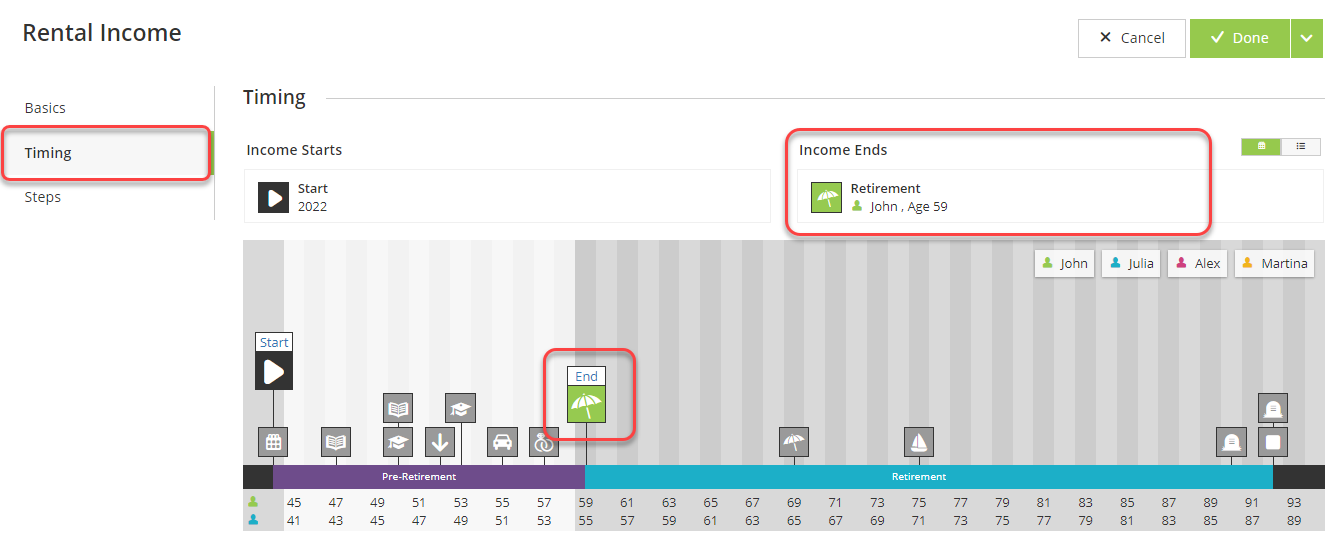 To change this you can assign it to a different event by clicking on another event icon or you can double click anywhere on the timeline and create a special event setting it as "end event". Click Done to save.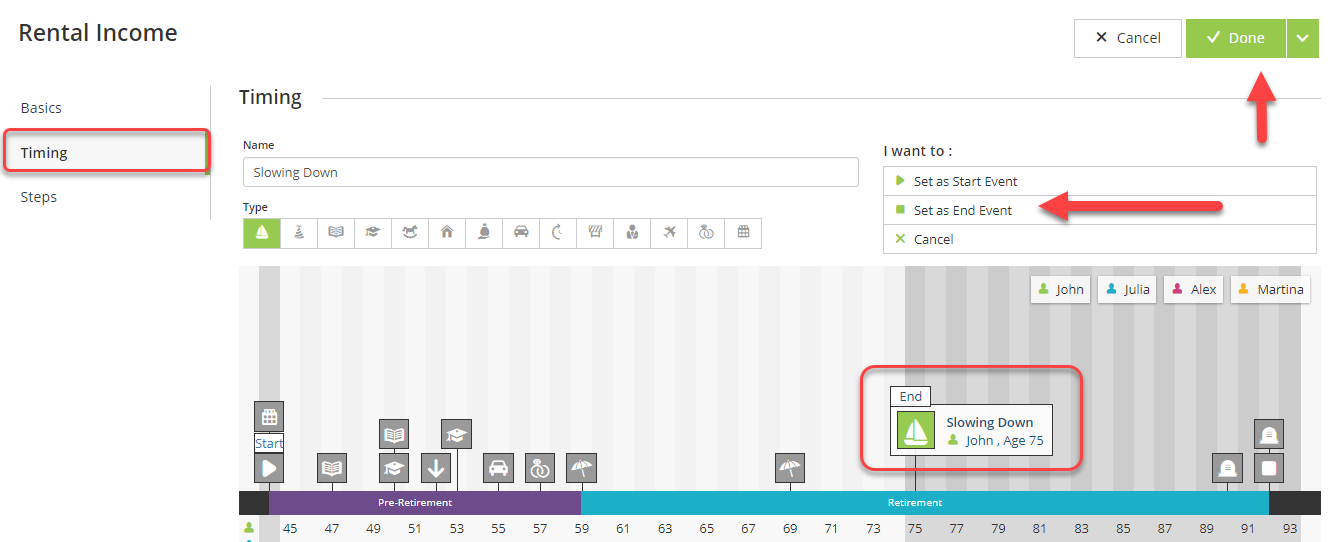 From the Dashboard you will be able to access this item under the Income section.

To see how this income changes over time go to the Details>Year View screen Cash Flow tab. Move the slider up and down the Timeline to see how this changes over time.