Next, Your Colleague will Register and Activate Their Account
An invitation will be emailed to the address entered.
1. Upon receipt, you colleague will click the link in the email.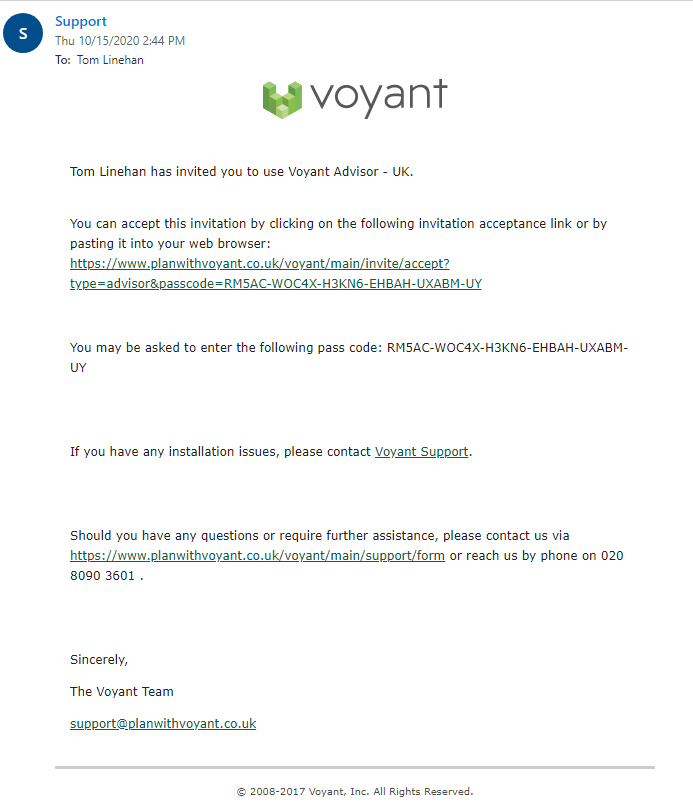 2. When the user clicks on the acceptance link in the email, a browser window will open displaying a registration form. Your colleague will need to enter the basics required to create a new Voyant user account. This is the account they will later use to access the Voyant Adviser software.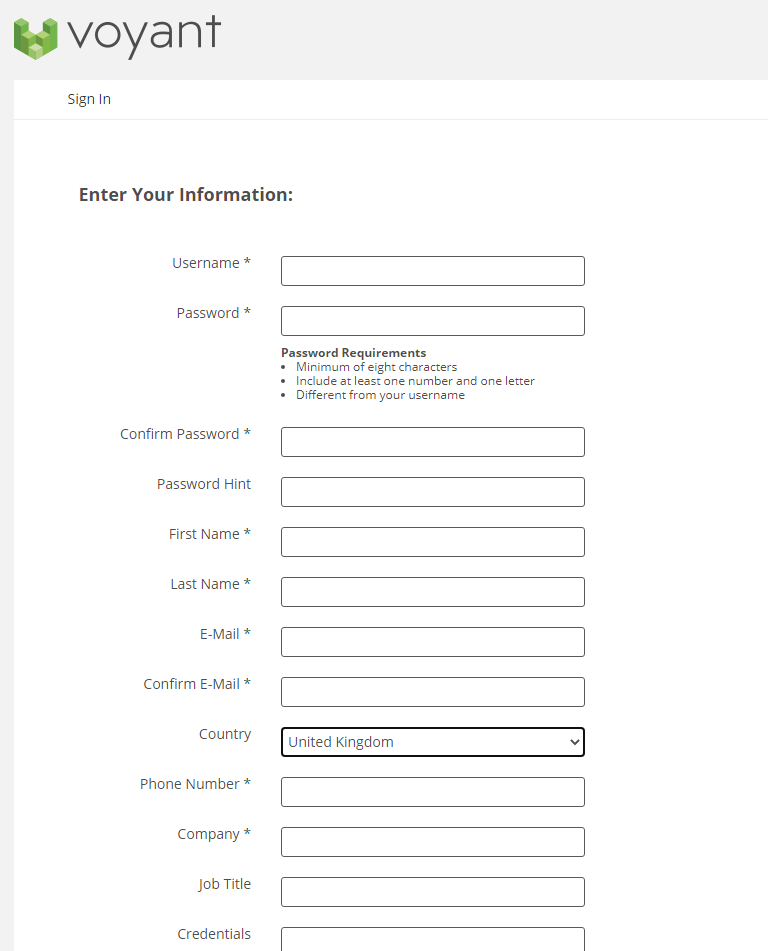 3. Once the form is completed, the registrant will click Create Account. This will bring up a preview of the informatin they entered and give the user the ability to make changes.
4. When finished, the registrant will click Submit again to confirm.
5. An account activation email will then be sent to the registrant in response to the submission. They will receive it immediately following the submission.
6. Your colleague will need to respond to the activation email by clicking the link in the account activation email or by simply visiting the Voyant website and signing in using the user name and password they chose when registering.
7. The account is activated once they login.
8. Your colleague can then access Voyant by clicking on the Take me to Voyant AdviserGo or the Download Voyant Adviser link (where applicable) to install the software.

User not showing in the system
The Subscription Manager will occasionally get a question from a user regarding problems with the registration process. Either the user did not receive the registration invite or they received and completed the registration form but did not receive an activation email. If the user responded to the email invitation that was sent to them but did not respond to the follow up activation email, they will not be able to login. As Subscription Manager, you can login to the admin console, find the user and click the link to re-send the activation email or prompt the user to check for the activation email.
You may find this email inviting them to register, which describes the process, helpful.
For Further Reading:
Installing Voyant - How to install Voyant and begin your first client case
Additional information on installing the software can be found in our installation guide, if needed.
Related Topics:
Invite a colleague into your firm's Voyant subscription