Opening the debt from the Dashboard, you will find the regular payment on the debt (the required payment) calculated based on the loan balance, interest rate, payment type, and if a repayment debt, the years remaining on the note.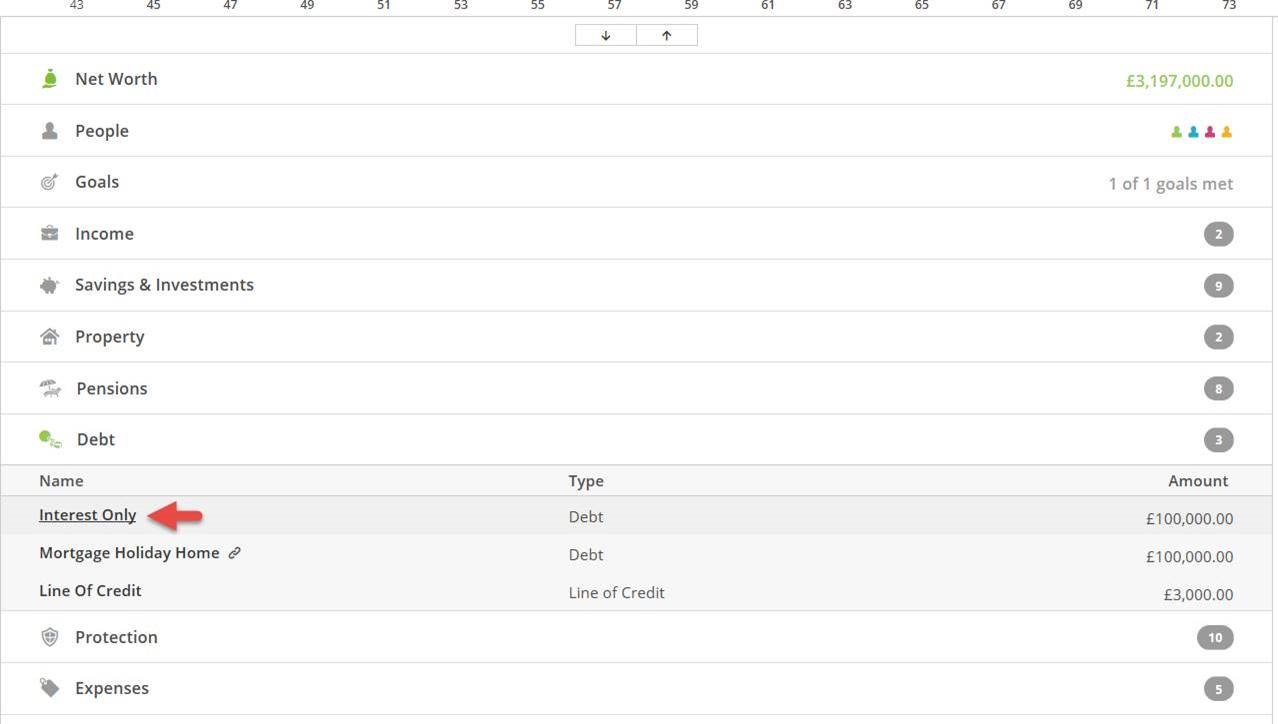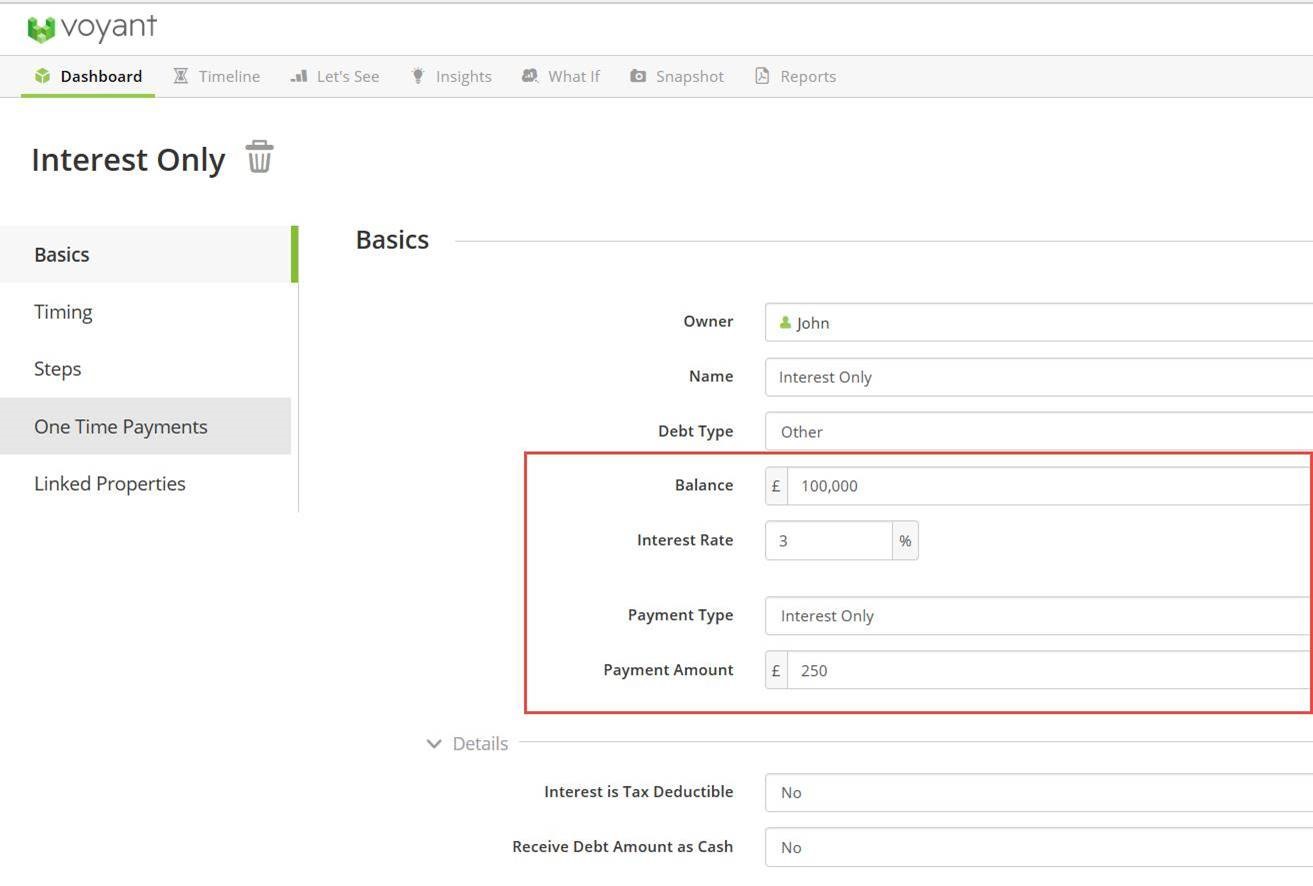 In the left navigation is a new link to schedule "One Time Payments". Click this link to schedule the payoff or a one-time overpayment on debt.
This timeline screen works like the others in AdviserGo, such as Steps or Transfers. Either click the button to Add One Time Payment.

Or you can double-click a bar of the chart above to start by adding a new event to schedule the overpayment or payoff. Give the new event a name and click the button to Create New One Time Payment.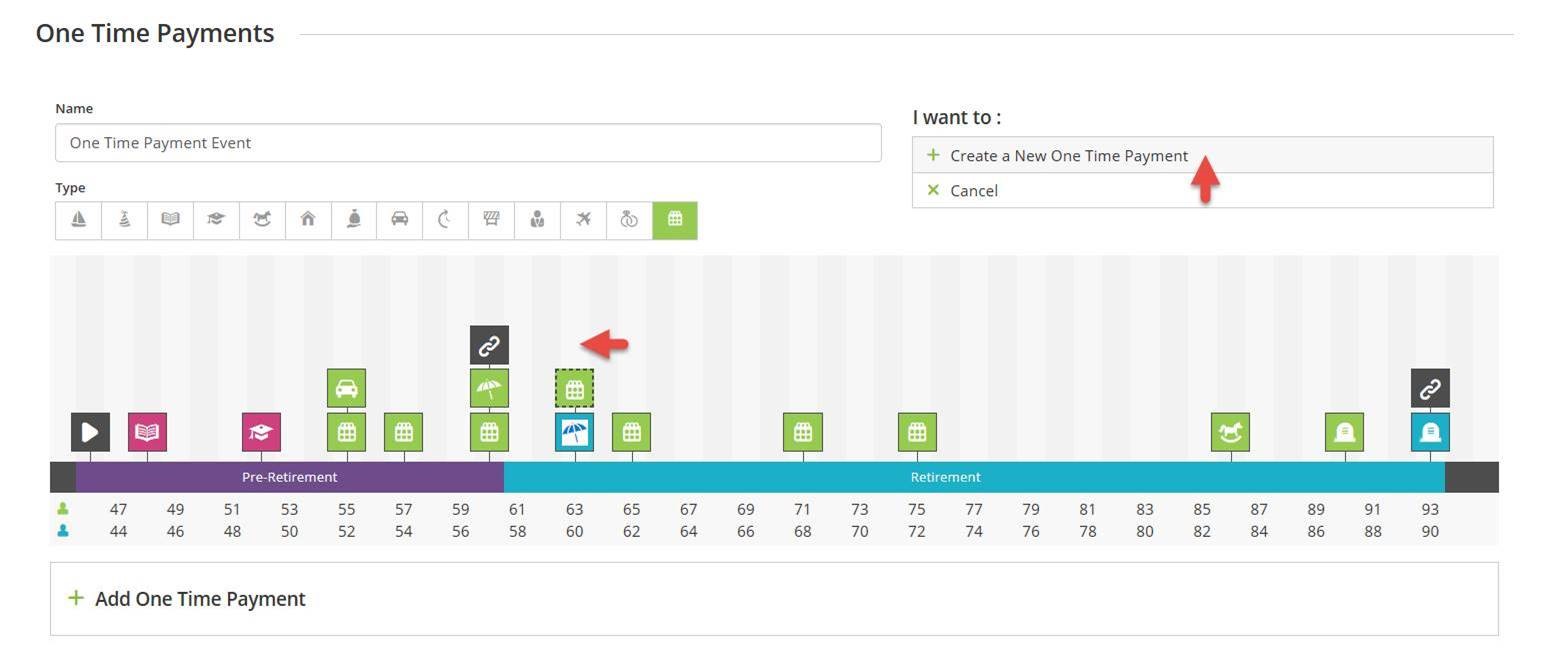 Click Type and select whether this one-time overpayment will be in a specified amount or if you will be scheduling the payoff of the debt.
Enter the Amount of the overpayment if you are not planning to pay off the mortgage.
If you are scheduling a debt payoff, the software will know the amount outstanding on the debt at this selected point in the timeline and will attempt to pay the total balance due on the debt using any income and liquid assets available at that point in time.

If you started by clicking the Add One Time Payment button, click the Timing tab.
Either drag an appropriate event from the timeline below into the event selection box above.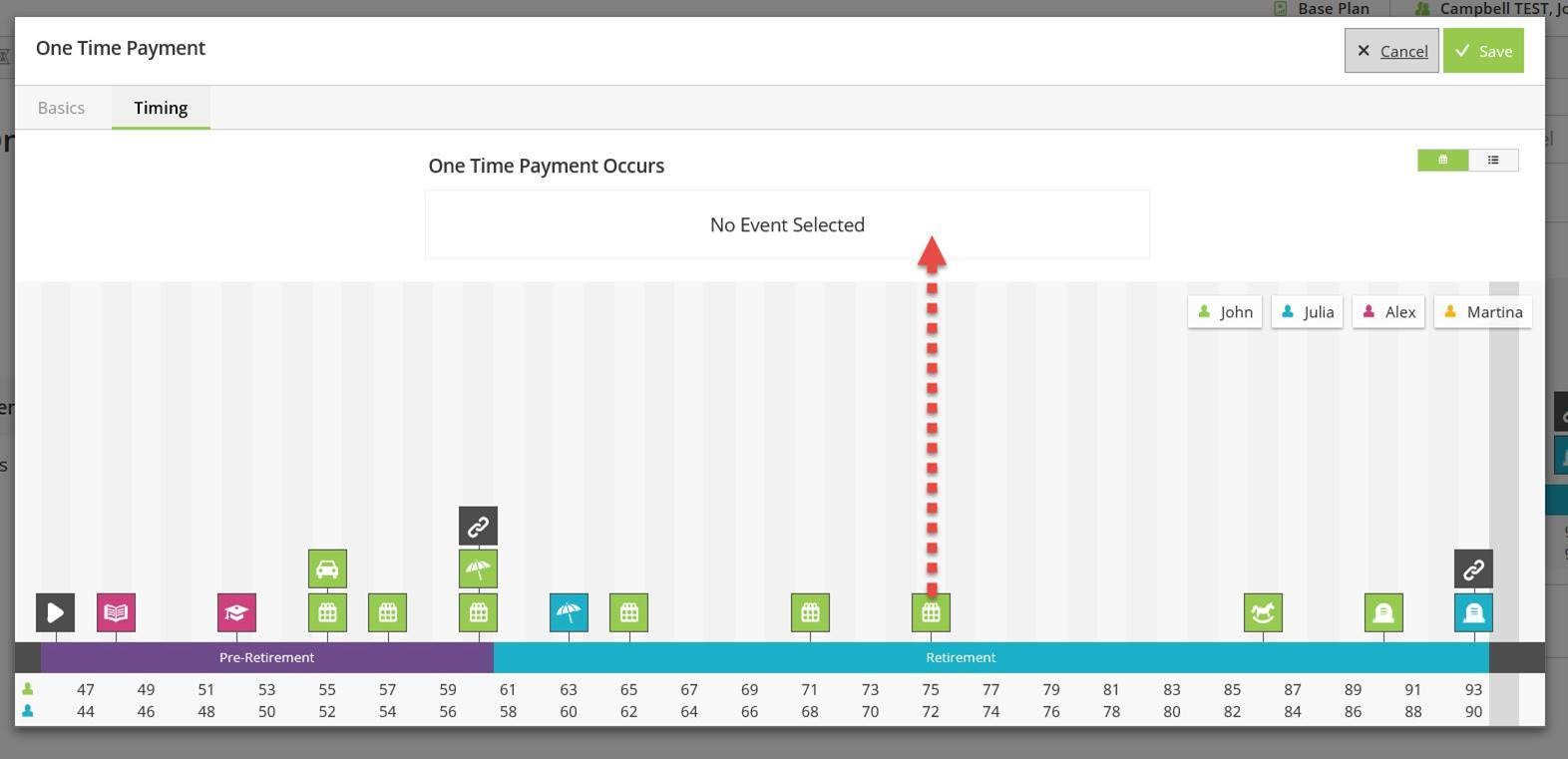 Or if you need to add a new event to the timeline, double-click the appropriate bar/year/age above the timeline below, give the new event a name, possibly select an icon for it, and click "Set as One Time Payment Timing".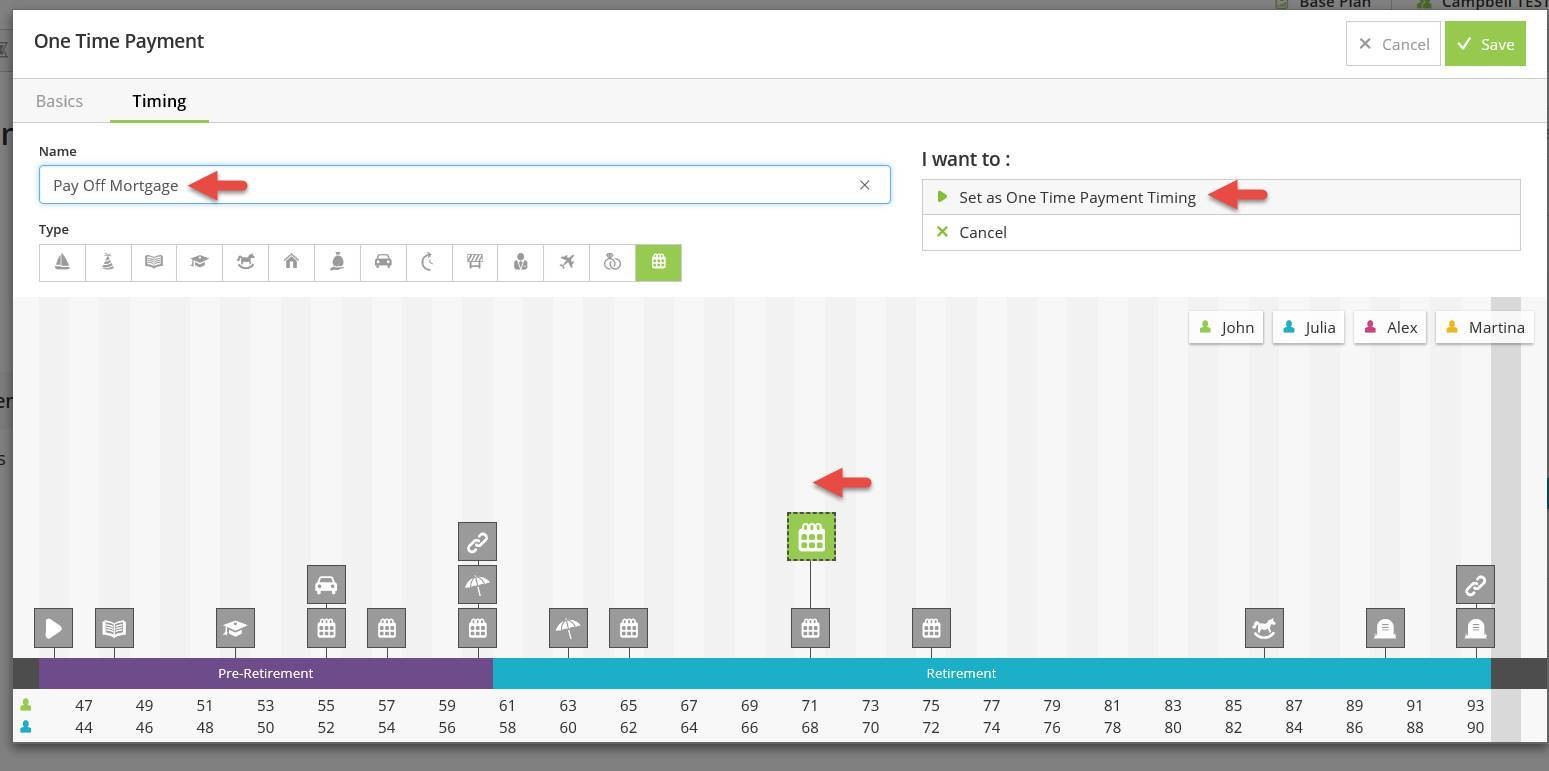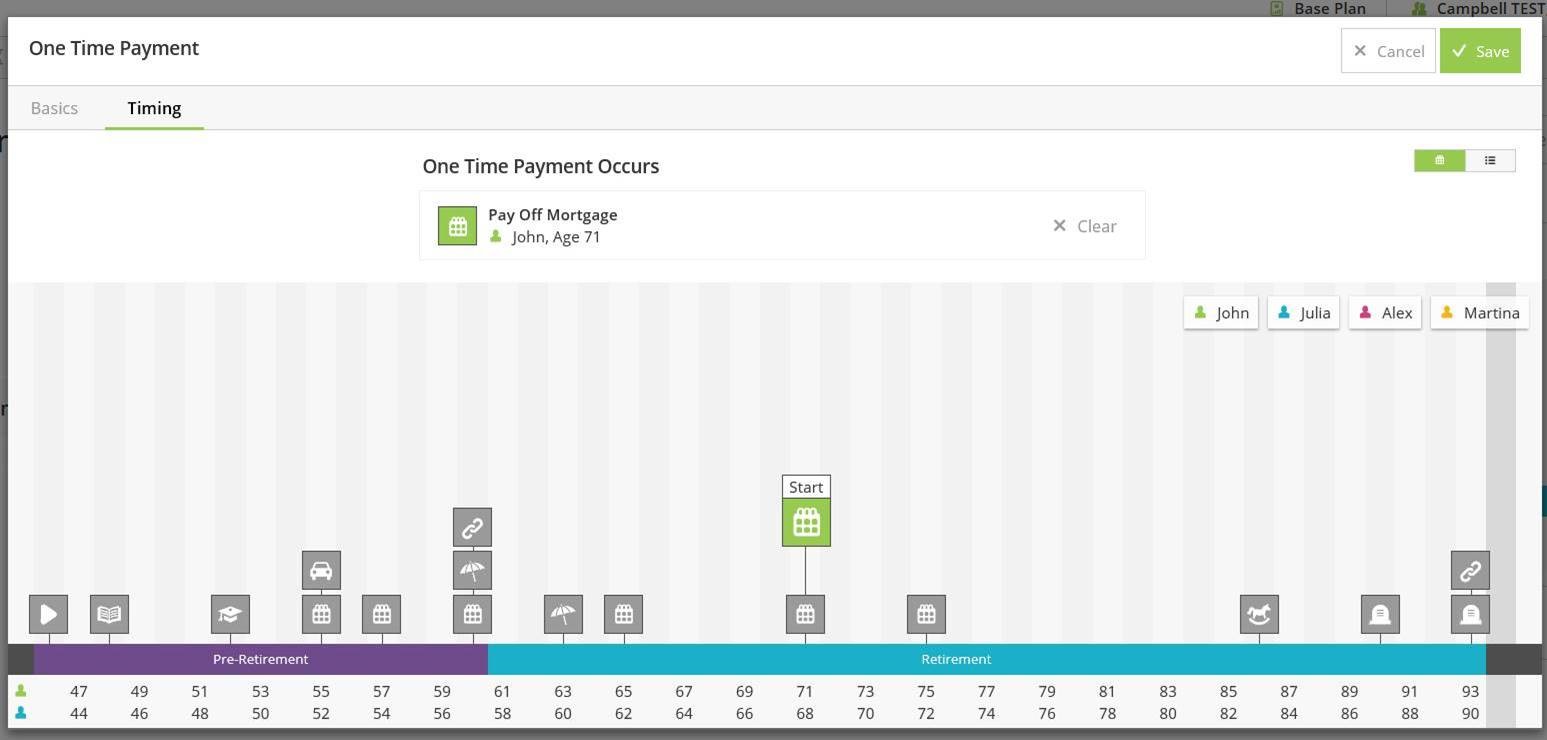 Click Save.
You should see a spike in the Cash Flow chart in the year of he scheduled payoff/pay down, which of course you can now verify using those convenient new yearly chart details.
Related Articles
New Features in Our January 2019 Release of AdviserGo
Yearly Chart Details - View complete details for each year of the plan, see the numbers behind the charts in AdviserGo