Let's say you want to have a discussion with your client about their savings for retirement, specifically their pensions.
1. Using the refactored charts, you can now easily switch to the Assets chart in the new drop-down chart selection menu and toggle on the Detailed view of the chart.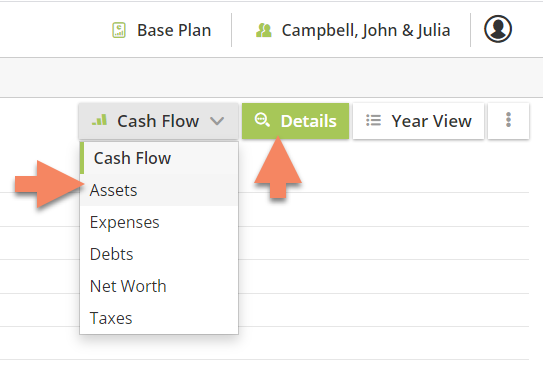 2. In the chart legend, select Hide All assets and then select their two money purchases (or defined benefit pensions) for viewing.


Even if these two pensions comprise only a small part of your clients' overall net worth, the chart will automatically rescale, showing these accounts to maximum effect.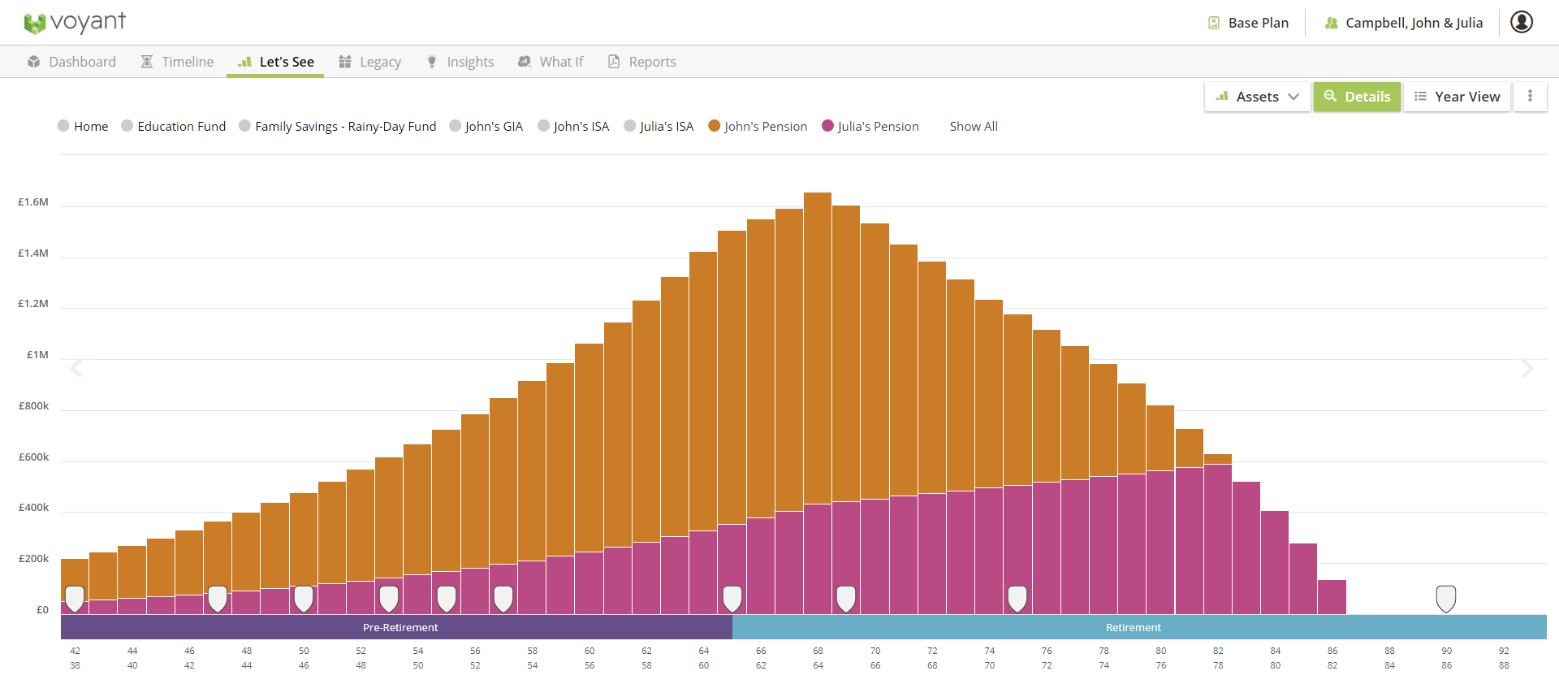 3. Move your cursor over any year of the chart and you will only see annual balances and a total for the two selected pensions. No longer will you need to parse through a complete list of all assets to find the number for these two assets.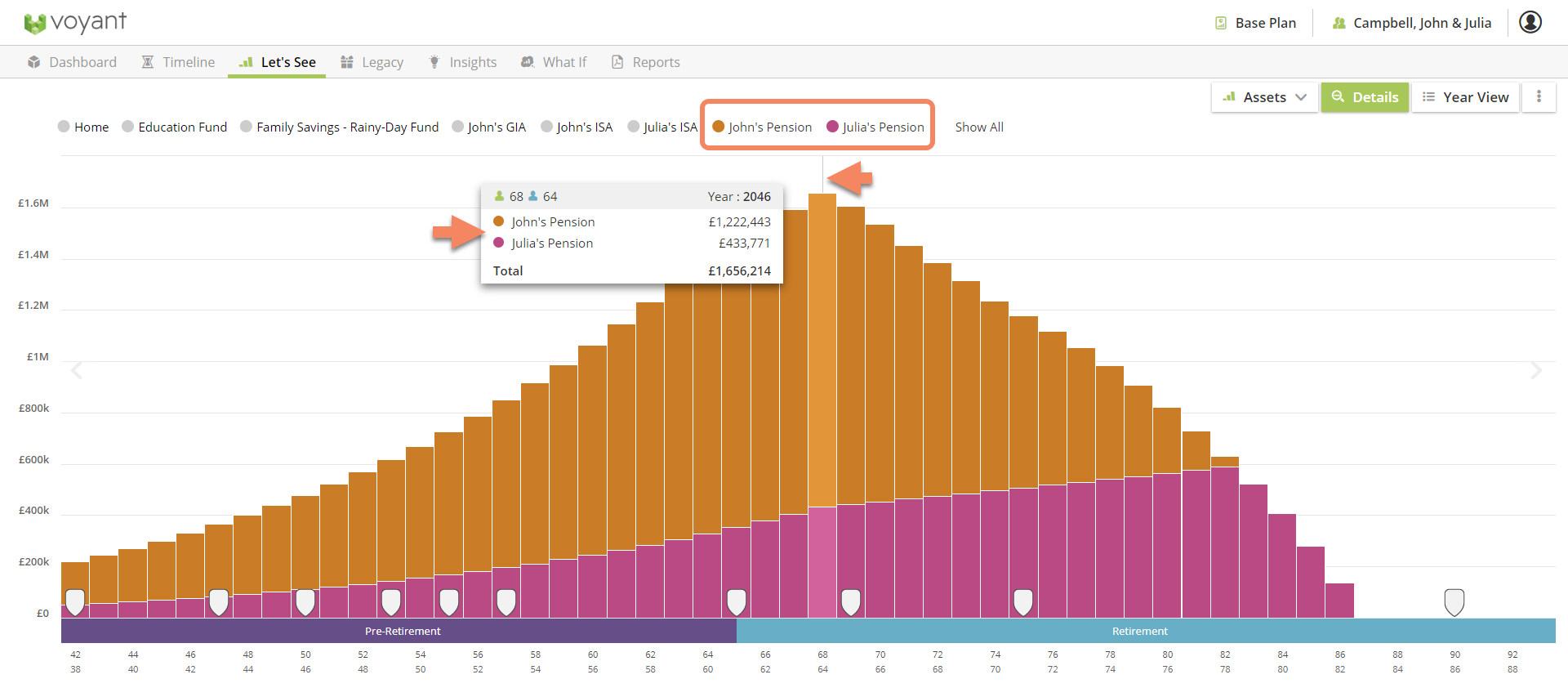 4. Go to the More Features (vertical ellipsis) menu and toggle on the Zoom function.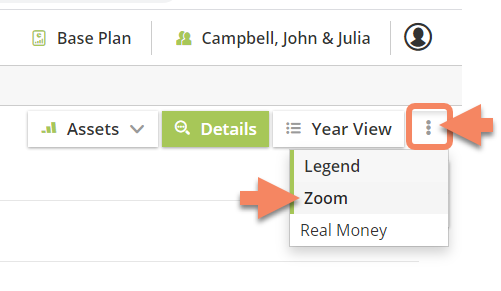 5. Click on the Pre-Retirement Stage below the chart to bring their accumulation period into focus, discussing the buildup of their retirement savings through planned contributions and growth between now and retirement. Highlight what your clients are projected to have saved in their retirement savings by the time they retire.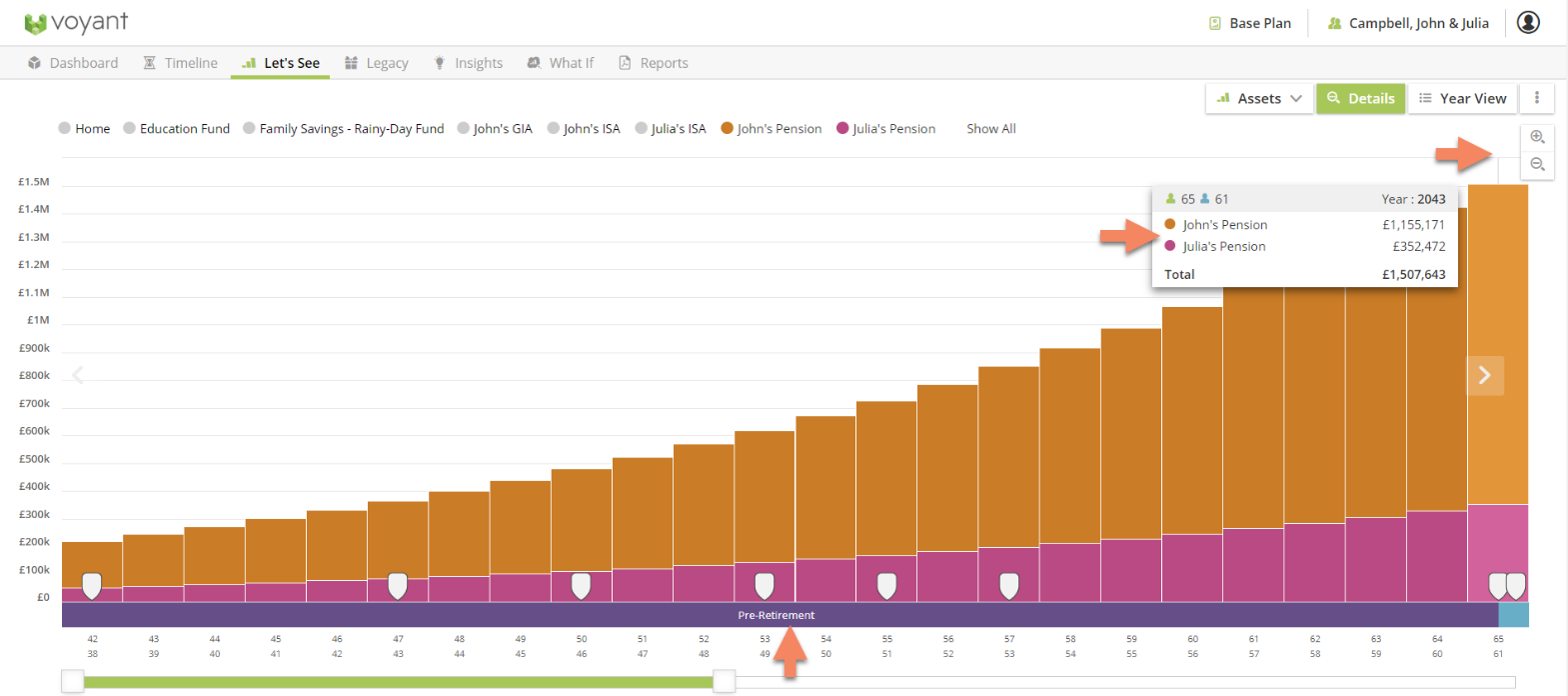 6. Click the small strip of the adjacent stage, Retirement, to switch the focus to the future drawdown of these pensions (de-accumulation).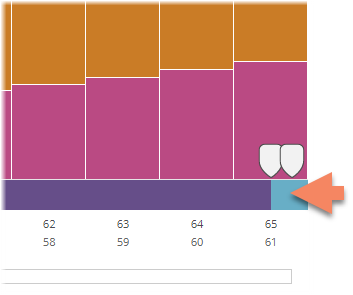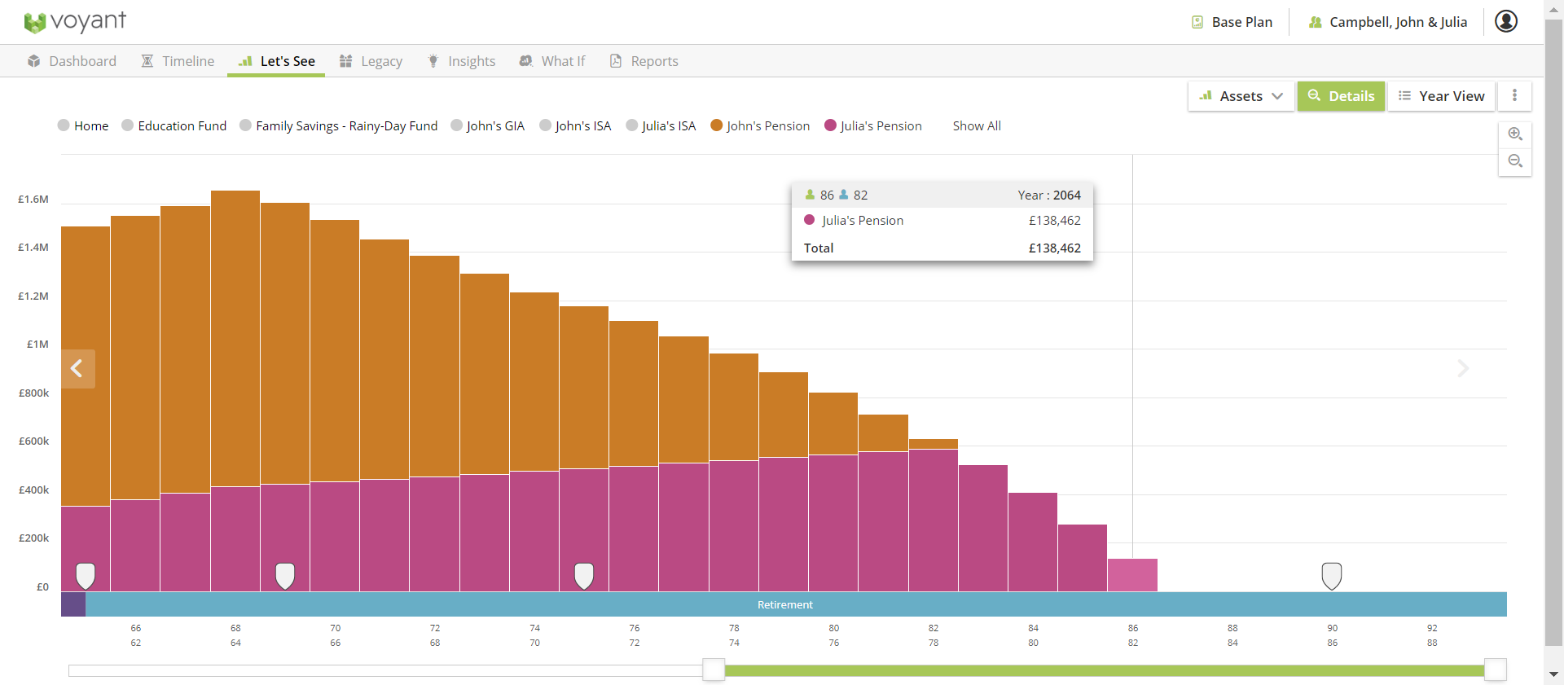 If the pensions retain a balance until the end of the plan, you could also highlight to your clients the possible remaining balance that might be left to their inheritors.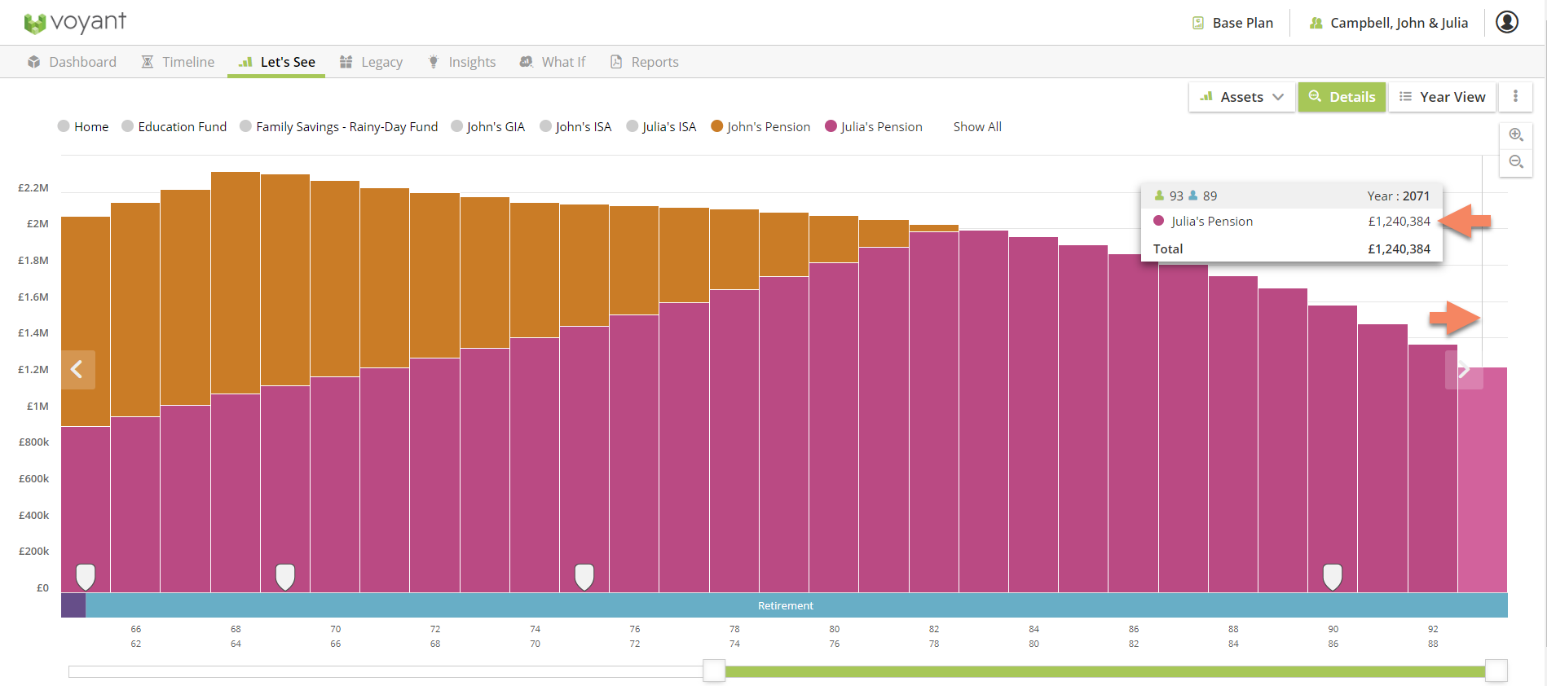 Powerful stuff, all of which is designed with presentation and usability in mind.
Watch an Introduction to These New Features
Highlights from the August 2020 Release
New animation for loading the Let's See charts
New chart zoom tools - zoom in or out to change scale and focus on selected stages and timespans
Read the Full August 2020 Release Announcement
View or download a complete guide to these new Let's See chart features in our August 2020 release.
Further Reading and Related Topics
Experiencing problems viewing the new charts? Here are two tips for clearing your browser cache.
How to do hard page refresh in Chrome, Firefox, Safari and Microsoft Edge
How to clear browser cache in Chrome, Firefox, Safari and Microsoft Edge