Inline help is a useful feature which provides relevant help topics as you build a plan in AdviserGo. Inline help will assist you with entering information into the fields, will give further information to help you understand how it works and provide access to further assistance.
To switch on, click on the silhouette top right of your AdviserGo screen

Select Preferences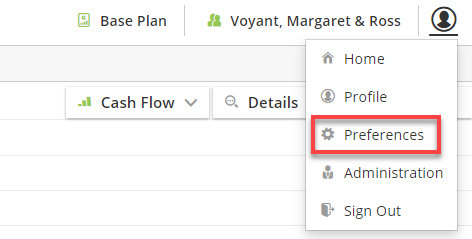 Turn 'Inline help' to Yes

Now as you use AdviserGo, for example by adding items into the plan, you can click on any words which have a green dotted line underneath them or any

symbol to open the Inline help window.