Open a client case in AdviserGo or switch between what-if plans and the software will automatically route you to the Dashboard. The Dashboard is the command center for things plan-related and atop it are the plan's results – the charts – beginning with the Cash Flow chart in its simple view. Not only can you build and edit a plan from the Dashboard. You can also view the results of your entries and edits as you make them.
Some advisers have asked for the option to initially hide these results from the Dashboard, at least until they are ready to show and discuss the plan's results with their clients. The Dashboard will remain available for the input of new items and to edit and review existing ones, but the charts remain hidden from view until you are ready to reveal them.
The option to temporarily hide charts from the Dashboard screen is now available in the software's Preferences menu.
To toggle charts off or on again in the Dashboard:
1. Open any client case in AdviserGo.
2. Click the user menu (the profile icon) top-right and select Preferences.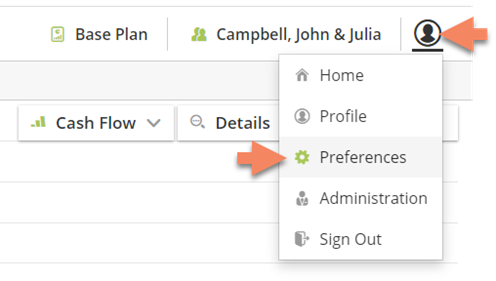 3. Toggle the Show Dashboard Chart preference to No if you want the charts to be hidden from the top of the Dashboard screen.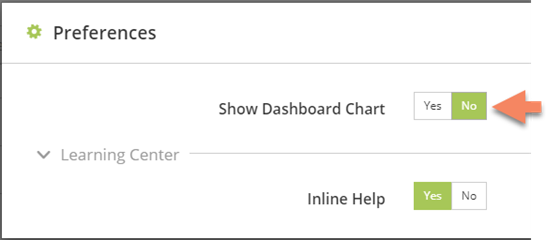 The charts will be hidden from the Dashboard screen until you toggle them on again.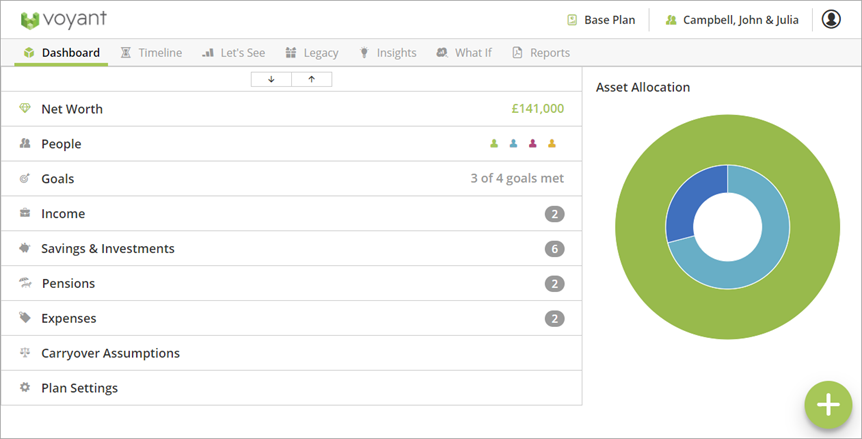 Access this menu again and toggle the Show Dashboard Chart preference to Yes whenever you are ready to display the charts again on the Dashboard screen.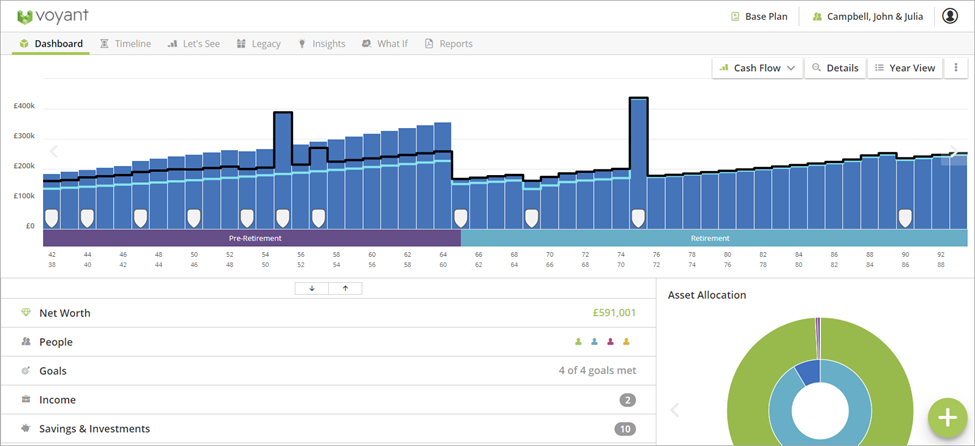 The Dashboard screen will remain set in the same state you last set it to on a given computer until you toggle the charts on or off again.