To start work on a new client case (one that you will be entering manually), sign into
AdviserGo
and click
the plus '+' button in the bottom right corner.
You will see the option to create client or import client (see below).
Click on create client.
The software will prompt you to enter the most fundamental details about your client.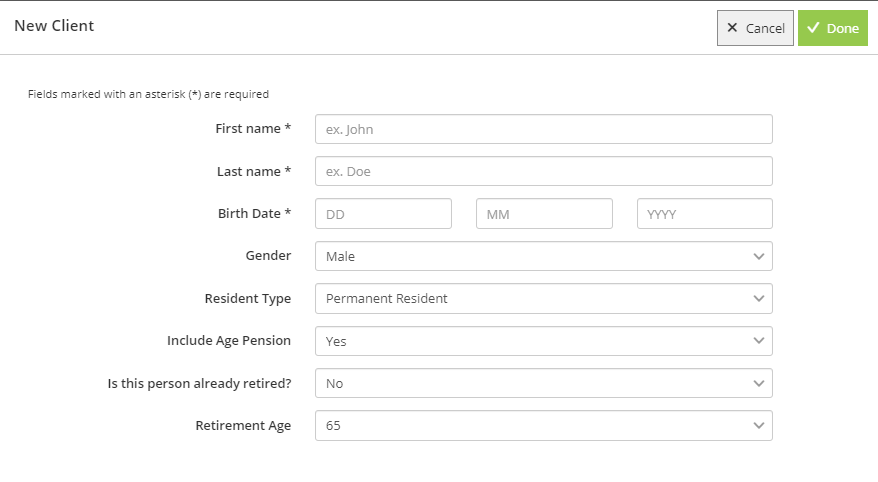 You will be prompted initially to enter information for only one person. This person will be the plan's primary client. And this is all Adviser Go will need to create a new client file. Add the details and click on Done.
Additional people, such as your client's spouse or partner, children and other family members can be entered in a moment by clicking the + (plus) button, select People, and then enter their details for each person that is to be included in the plan.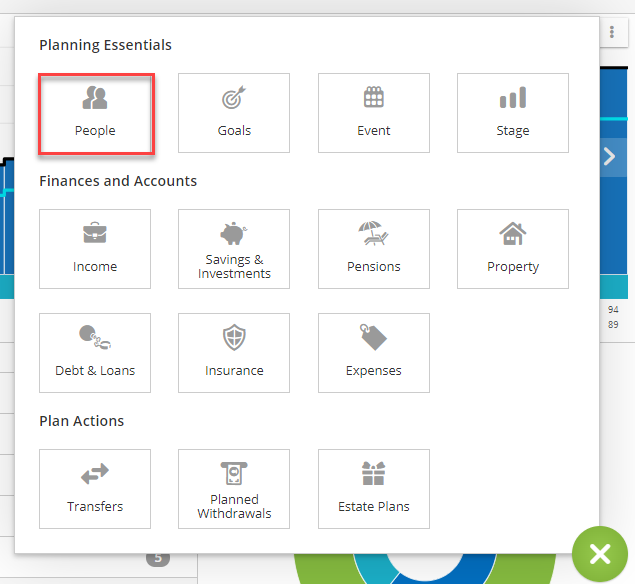 Click the plus (+) button bottom-right to enter (or import) information about your clients.
Select a category of information.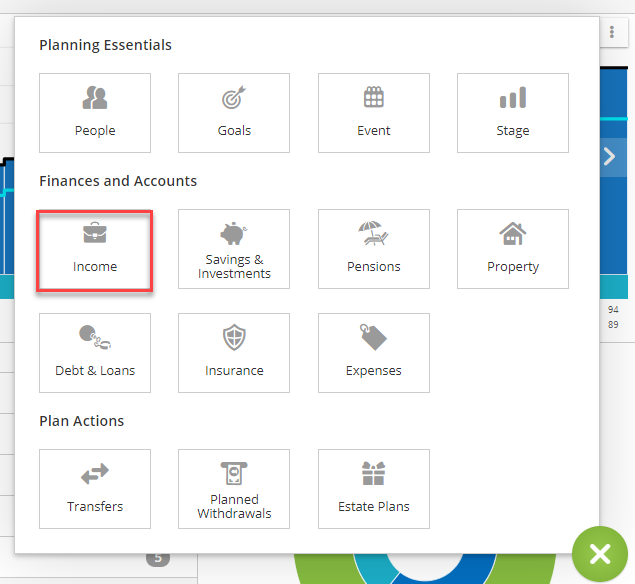 The software will guide you through the necessary selections and entries.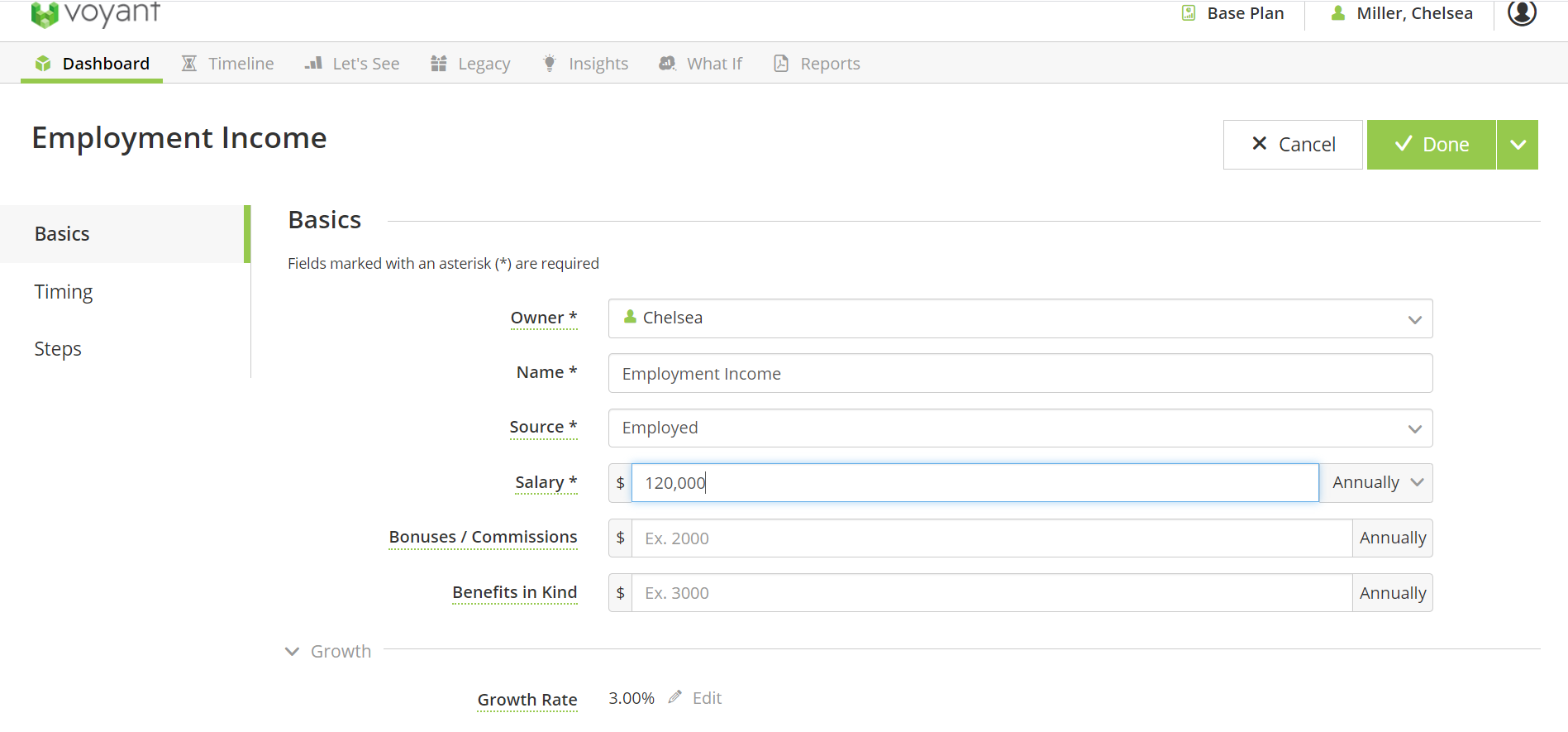 Timing will need to be set for most entries. This is where most events come into play. But what timing selections are used for will vary based on the type of item you are entering. Before examining timing by type of item, below are a few general rules about events and timing.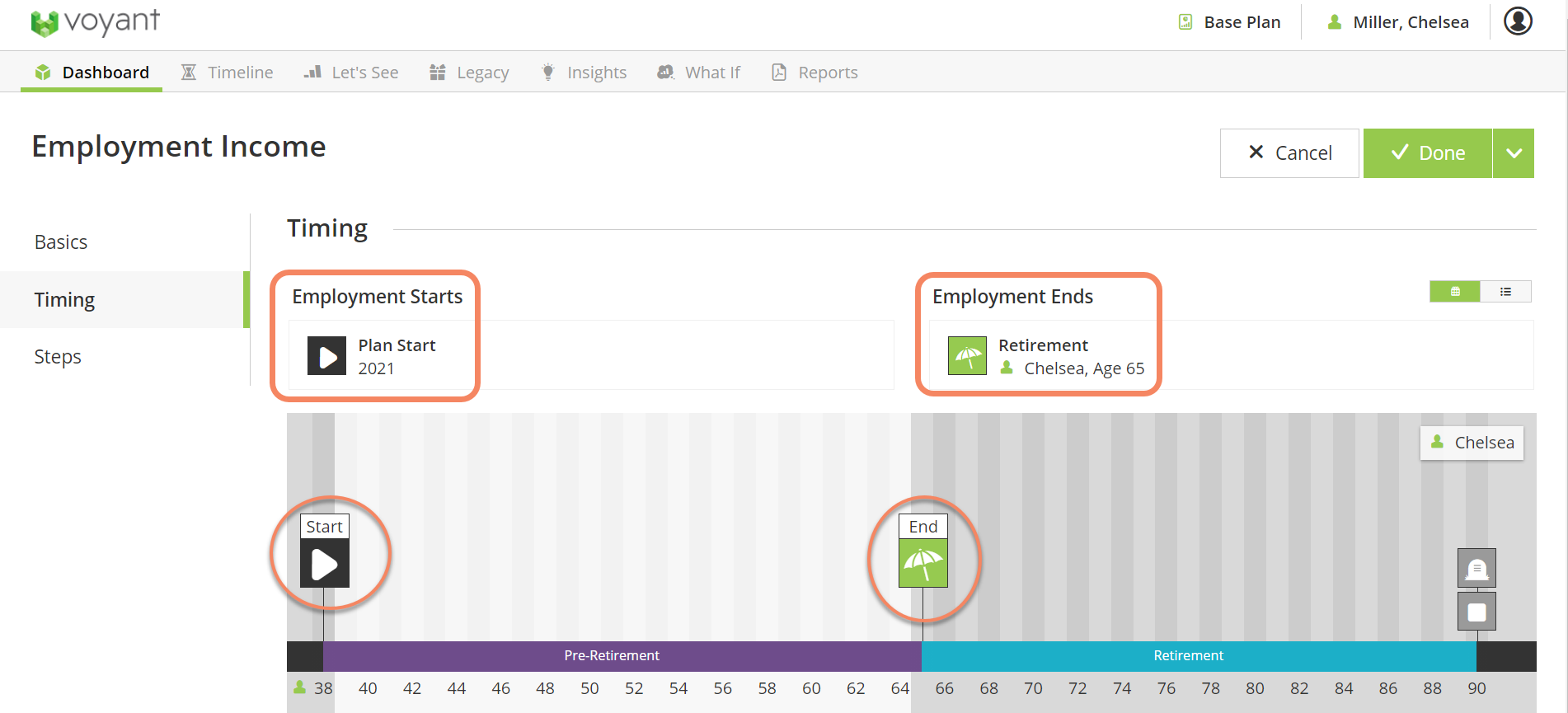 In most cases, defaults will be selected for you. Otherwise, you will need to select a start event and an end event. Milestone goals and expenses, however, are assumed to be one-off and as such require the selection of only one event (a single start event).
Importing client information
Plans can also be created by importing client information from one of our integration partners. Whether importing is an option or not will depend on the third-party services to which your firm subscribes.
An import option will be shown if your subscription is already configured to access data from at least one of our integration partners.
Once activated: Click Import New Client.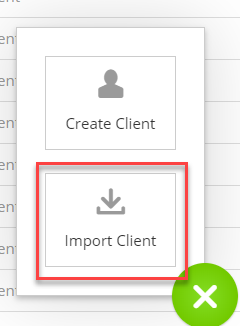 A list will show the data integration partners that your account is currently configured to access.
Click the link to sign into the appropriate partner service.
If your firm has an account with one of our integration partners and you don't see them in your list of import options, subscription owners and administrators can manage this list of available import sources or
contact Voyant Support
for assistance.
Note:
To import information, your subscription must be pre-configured to access at least one of our integration partners. A list of our partners, by country, can be found
here
.