Get started and update your Voyant Plan
You've been sent an email from your Financial Planner inviting you to use Voyant at Review

Click Accept the Invitation
If your Financial Planner has sent the PIN code to you separately enter it here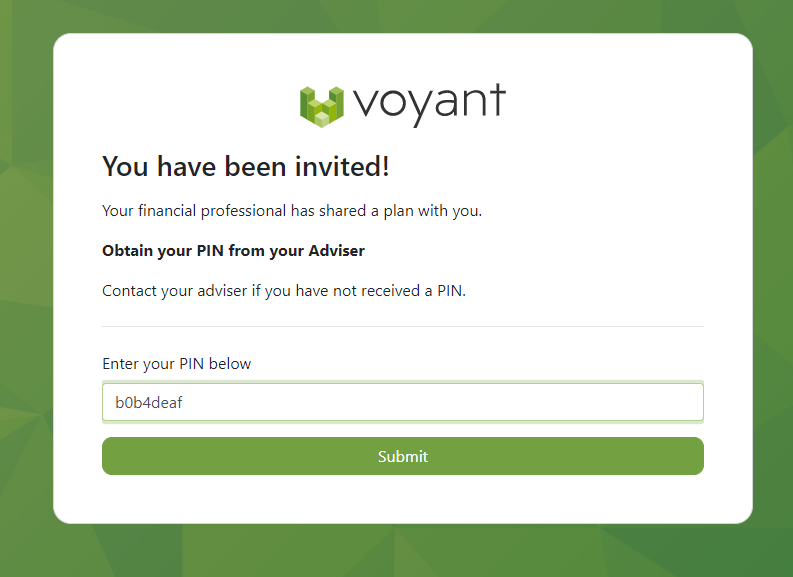 If you Financial Planner has chosen for Voyant to 'Text to mobile' you will see this screen below. You will be asked to confirm the mobile number.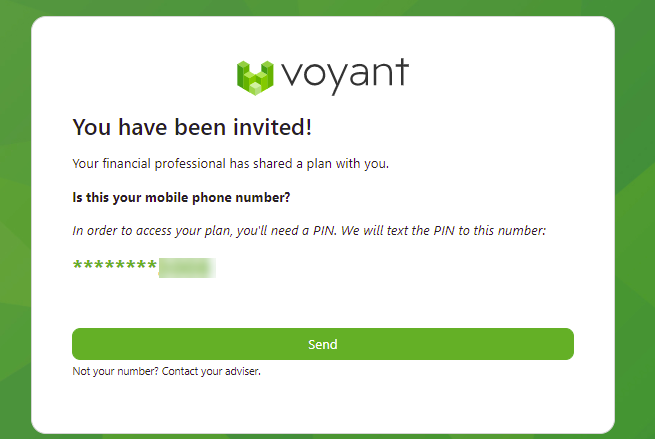 Click Send to receive the PIN code.
Enter the PIN code you receive and click Submit.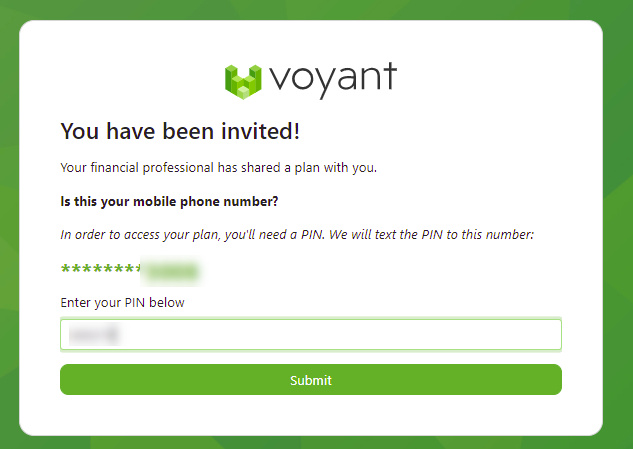 Then fill out the details to create your Voyant account. You will use this Username and password to login and view your plan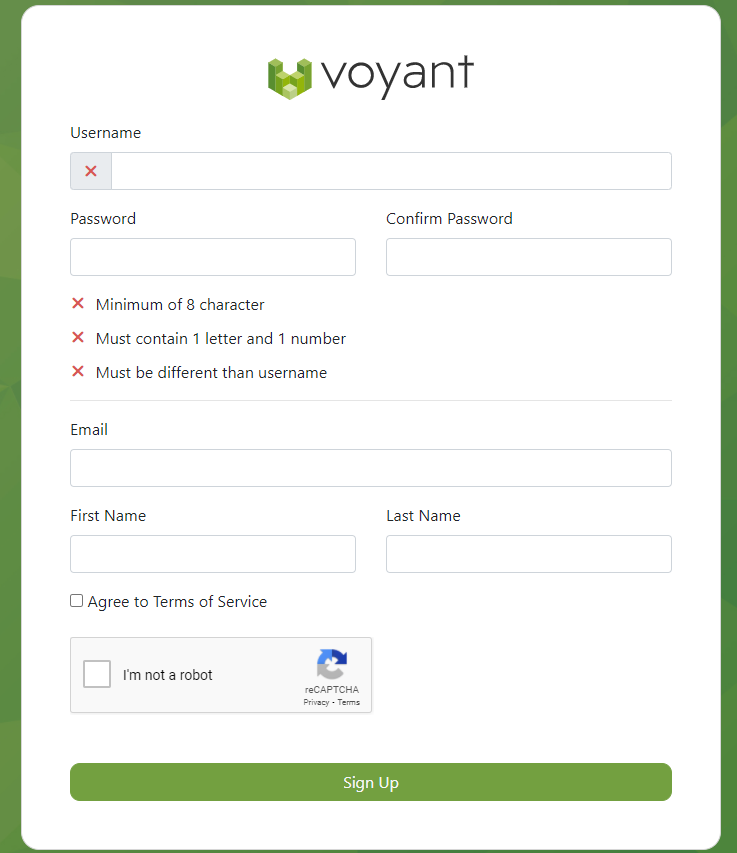 Click on Sign up and you will see the Registration Complete page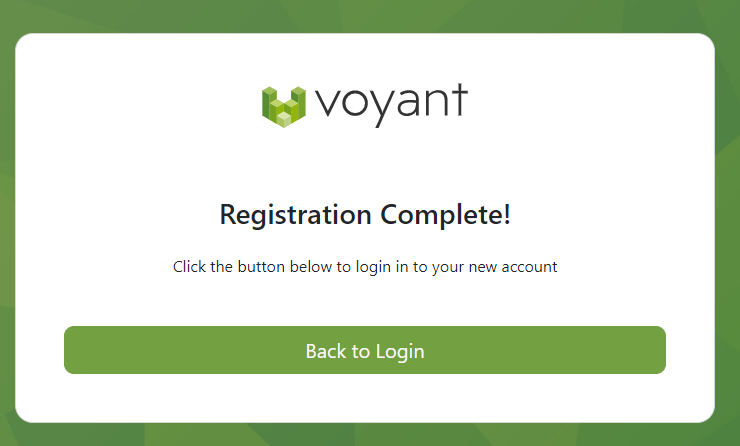 Once you have done this and logged in, you do this by selecting 'Back to Login' at the Registration Complete page, you will see Your Financial Plan.
You can up date your Goals, Finances and Expenses by selecting Add/Edit or by selecting the sections at the top of the page. You can also delete items which are no longer relevant.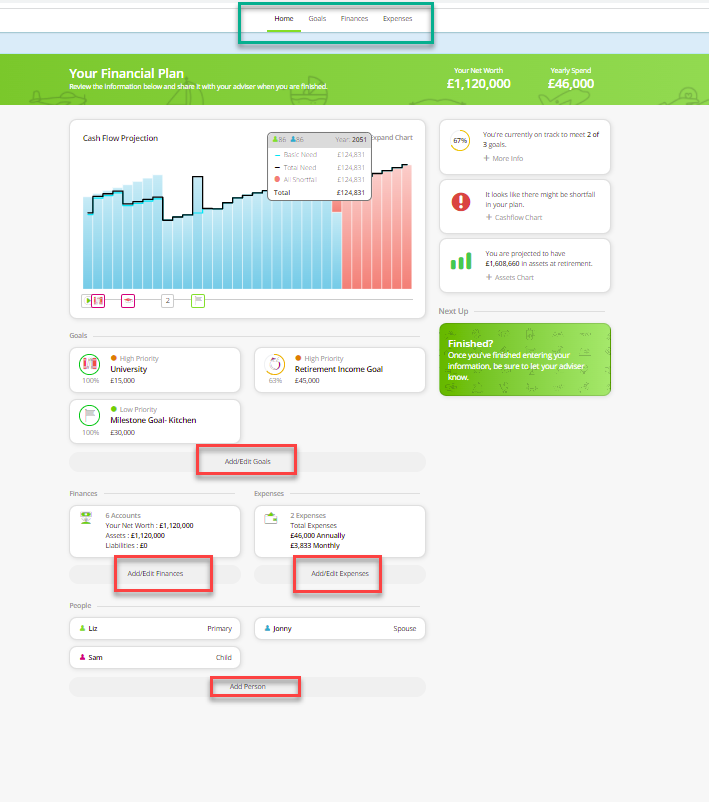 Changes you make save automatically and you will see the effect of the changes you have made.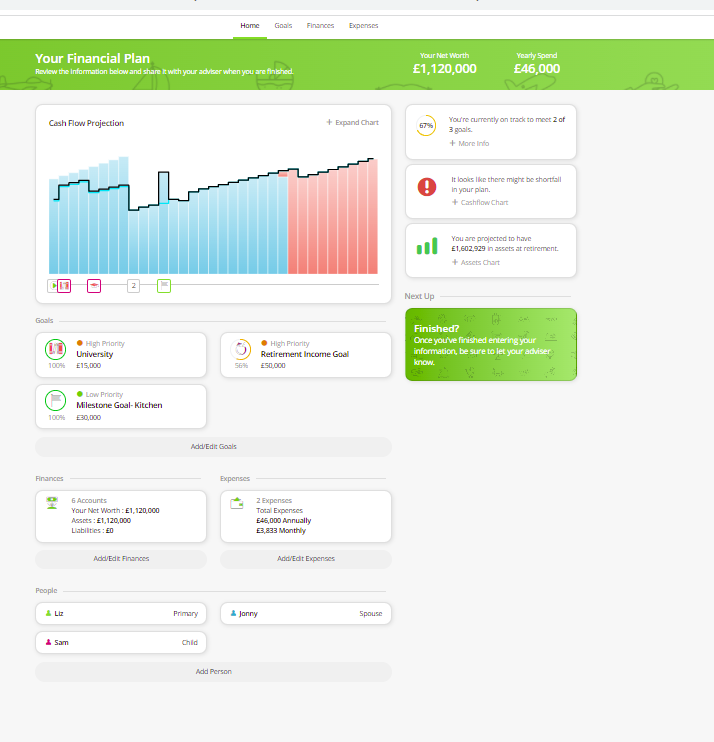 Let your Financial Adviser know when you have made the changes and they can continue with your financial plan.