Once an invitation is sent, an invitation slot is taken and a VoyantGo license is, effectively, reserved for your client regardless of whether they register and use the associated VoyantGo license. This reservation remains in effect at least until you revoke the invitation or rescind the user's access by deactivating their VoyantGo account.
We do this to ensure you have enough licensese for all of your invited clients, so a client doesn't respond to a an invitation only to discover that your firm is now out of AdviserGo licenses.
As a matter of good housekeeping, periodically review your pending invitations. If you find any long outstanding invitations, you might either resend or possibly revoke them, which would open the invitation (and the consumer license reserved by it) to be sent to another client.
To revoke an invitation,
open AdviserGo
and click
My Invitations
, top-left.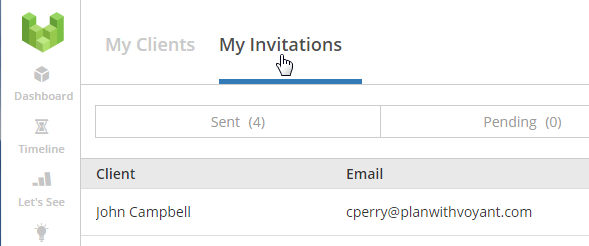 Click the Sent heading to view all of the invitations sent but not yet accepted.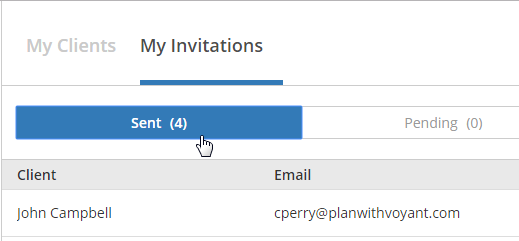 If you find any invitations sent long ago that remain unanswered, click the Sent link to the right of the invitation.

Click Resend if the user never received or misplaced the original invitation. An alternative e-mail address could be entered before resending the invitation.
Click Revoke to cancel the invitation, freeing it to be sent to another client.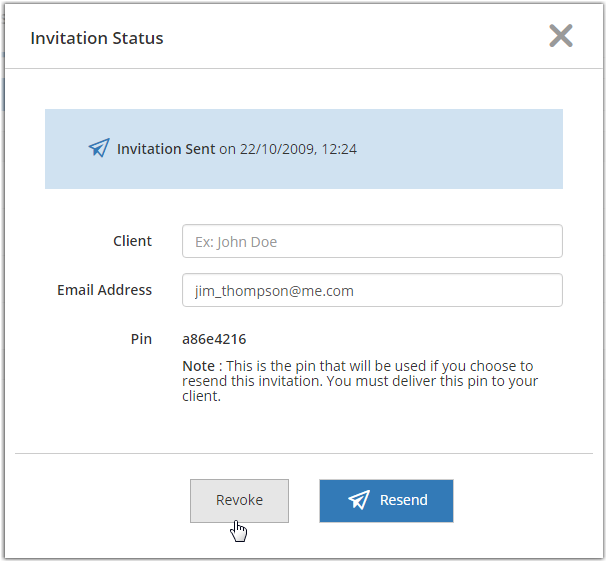 Once an invitation is revoked, the total number of invitations available, shown on screen top-right, will automatically increase by one.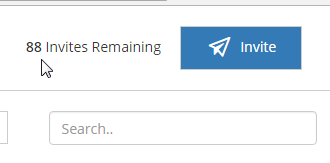 Note:
You cannot revoke an invitation once it has been accepted. If you need to switch off a client's access, you can deactivate their account on the Voyant website
Read more >>