There are alternatives to entering client cases manually in AdviserGo. Read more about these options
here
.
Plans can also be created by importing client information from one of our
integration partners
. Whether importing is an option or not will depend on the third-party services to which your firm subscribes.
An import option will be shown if your subscription is already configured to access data from at least one of our integration partners.
Click Import New Client.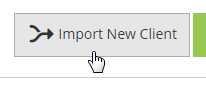 A list will show the data integration partners that your account is currently configured to access.
Click the link to sign into the appropriate partner service.

Note:
To import information, your subscription must be pre-configured to access at least one of our
integration partners
. A list of our integration partners, by country, can be found
here
.
You will be prompted for your login details the first time you try to import information from an integration partner.
To start using the integration to import and update client information, you must have login credentials (typically a user name and password) and an active user account with any selected service provider. Only one integration partner can be connected to a given client record.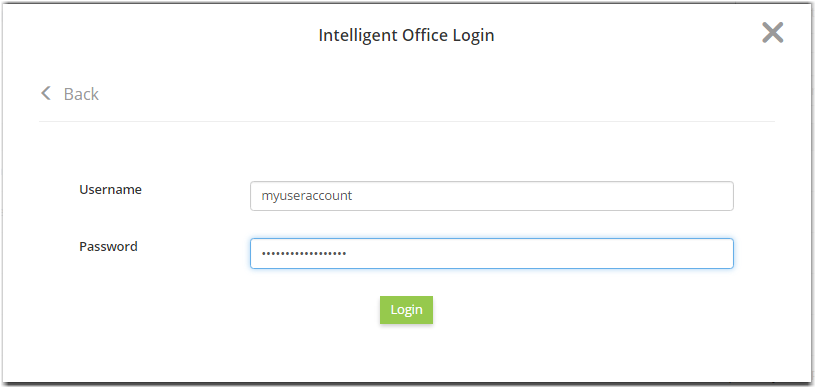 The login credentials you enter will be authenticated with the service provider and saved (cached). Once cached, you should not be required to reenter your login information for that provider on subsequent visits to import and update client information in AdviserGo. However, if the provider is unable to authenticate your login details, an error will display and you will be prompted to reenter them.
If you receive an error when attempting to connect to a service provider, we recommend that you first contact the provider to confirm that all is on order with your user account on their system. A list of our partners, by country, can be found
here
.
Once a client record has been imported into Voyant, a link will be established between the client's source record, with the integration partner, and their record on the Voyant system, allowing for future updates to be run by command or, if you subscribe to the service, updates can be run automatically by 
Snapshot
. 
If you do use our optional
Snapshot
service, this linked provider will be checked for updates of information about the client whenever the record is opened in the snapshot view.
Related articles